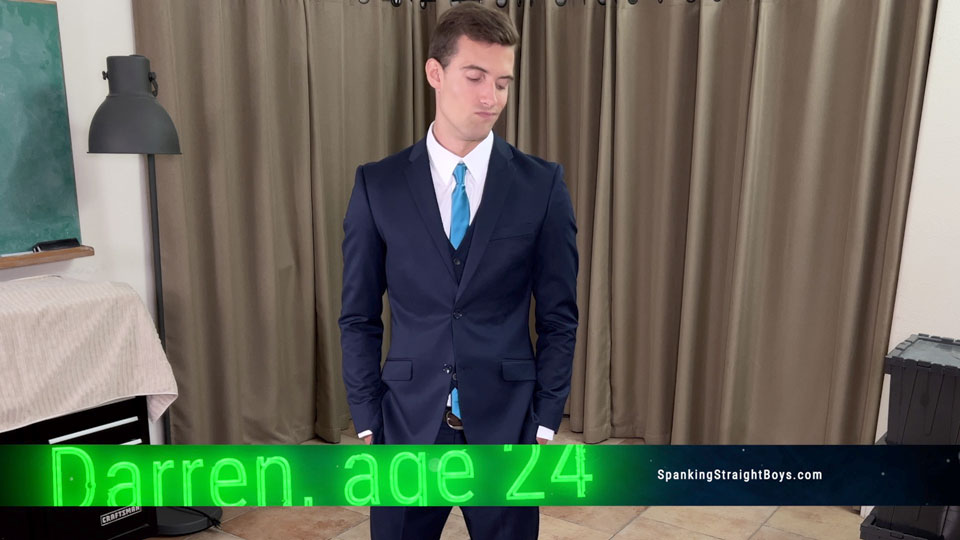 Spanking Straight Boys: Darren's Suit and Tie Spanking
Darren is a hung, muscular 24-year-old straight boy. As instructed, Darren showed up for today's spanking wearing a navy blue three-piece suit with a light blue tie and a white shirt with French cuffs.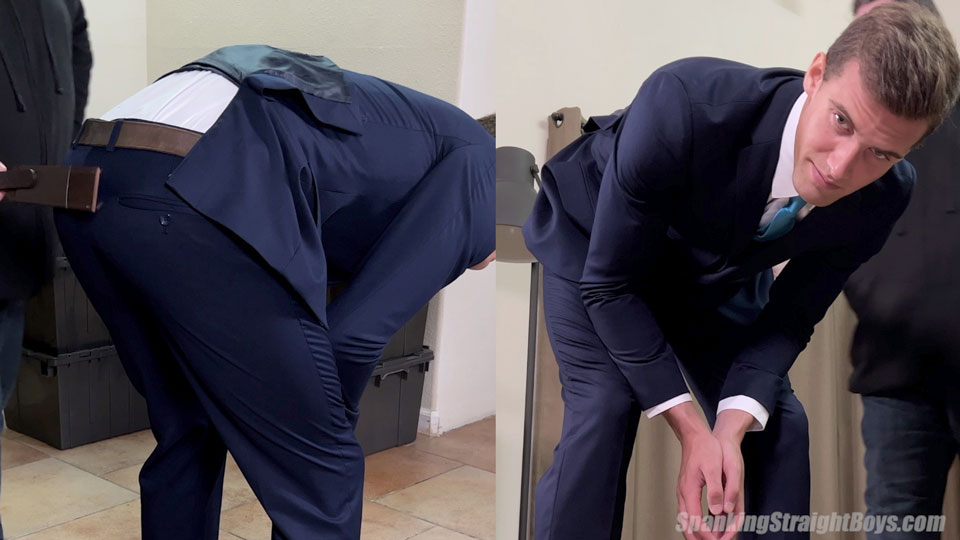 Tom orders Darren to bend over and begins spanking him by hand and with leather straps, slappers and flogs. He also uses a perforated wooden paddle. This is a long, hard spanking.
*
Click on the Continue Reading tab below to see more
*
______________________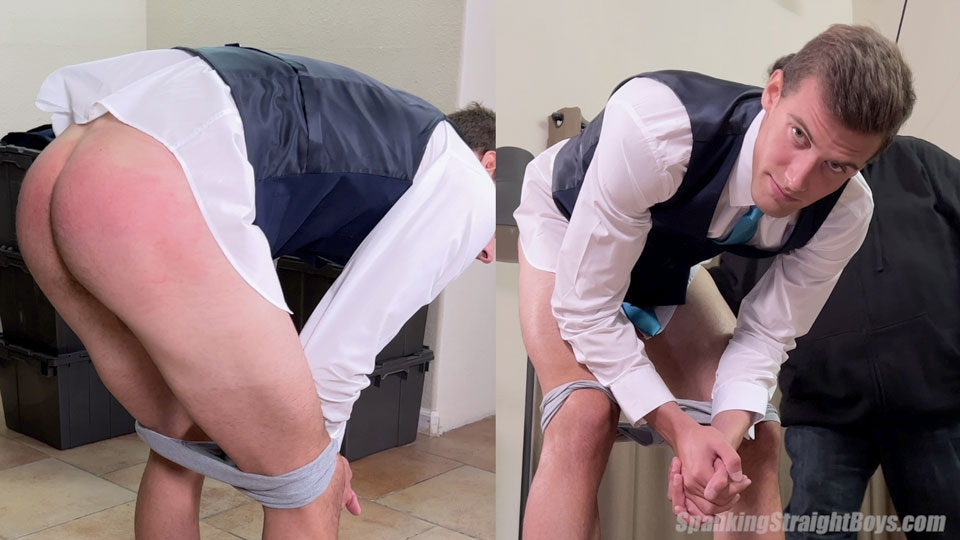 Halfway through it, Darren forgets himself and drops an F-bomb. Having none of that, Tom grabs a wooden-handled rubber paddle he calls "The Reminder" that Darren has never seen before.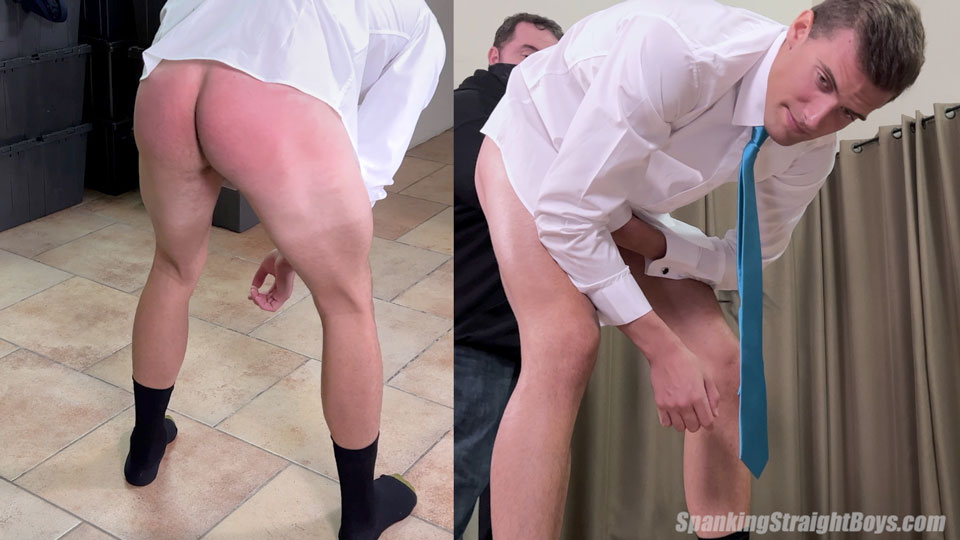 The Reminder did its job. While Darren grunts, groans and vocalizes throughout the rest of the video, there's no more cursing. He looks defiant and angry at various times, but he does not curse or show any disrespect. He takes his punishment and, when told to, puts his suit and tie back on. He pulls his pants and underwear up over a very sore, red butt.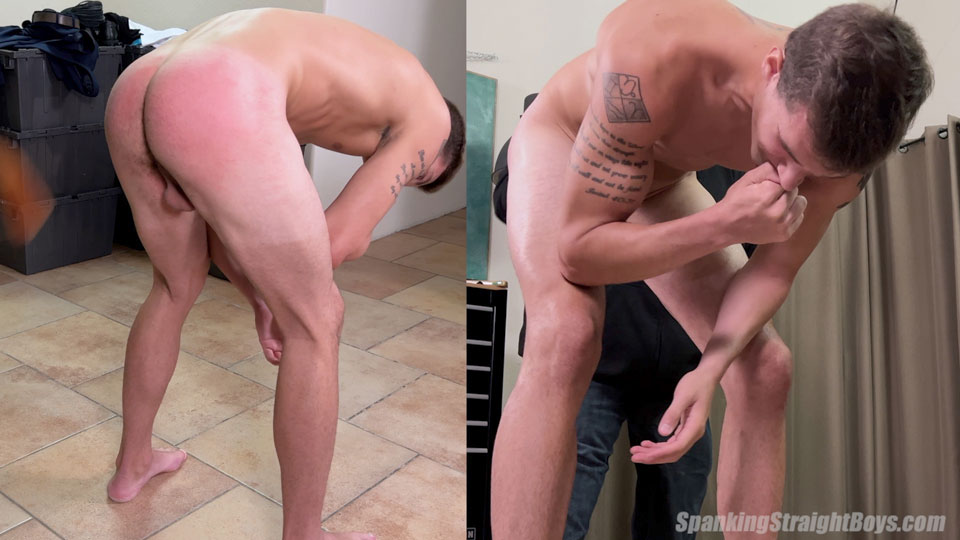 Video preview
Click on the pictures or links below to visit Spanking Straight Boys