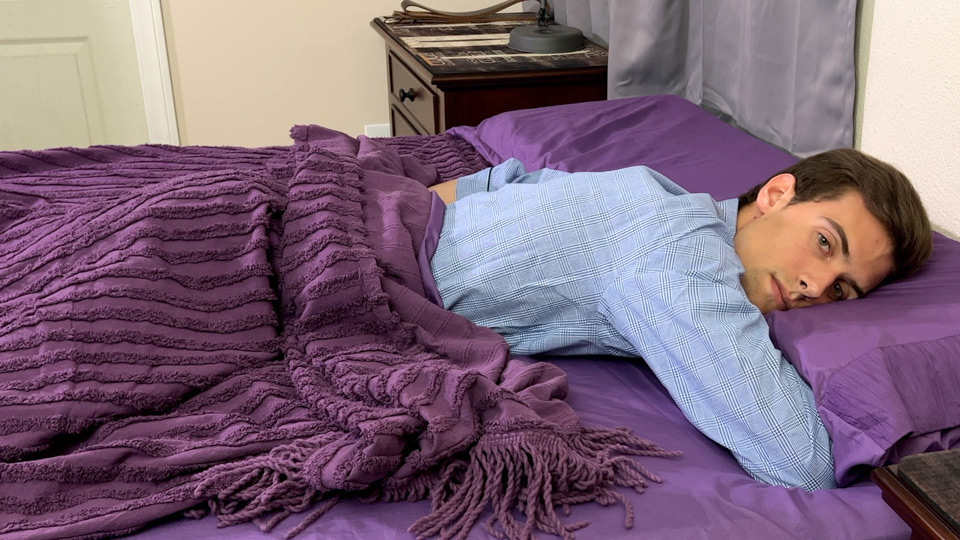 Spanking Straight Boys: Darren's Pajama Spanking
Darren is a masculine, hung, 24-year-old straight boy. Today, Tom puts him in a pair of pajamas and has him lie on a bed. Darren is in for a hard spanking by hand and with a paddle and belt.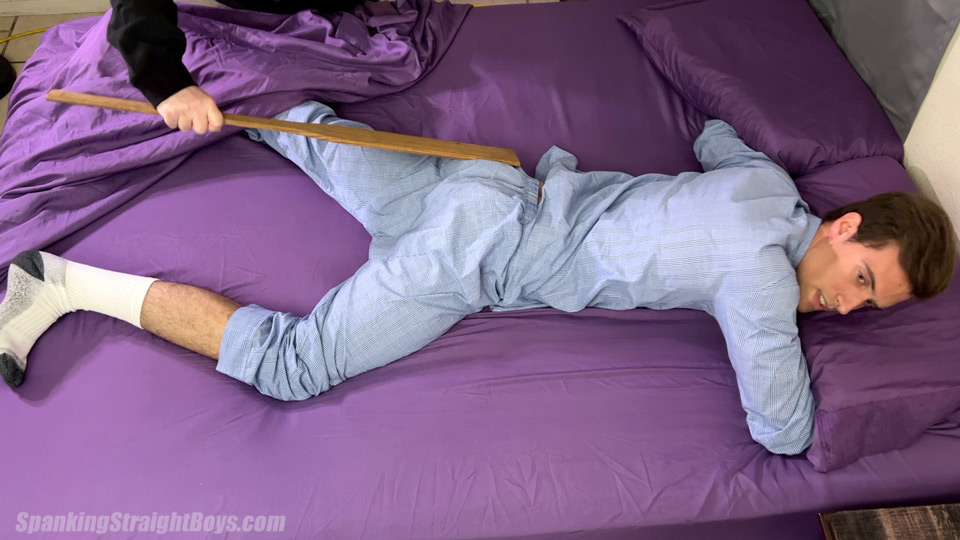 *
Click on the Continue Reading tab below to see more
*
______________________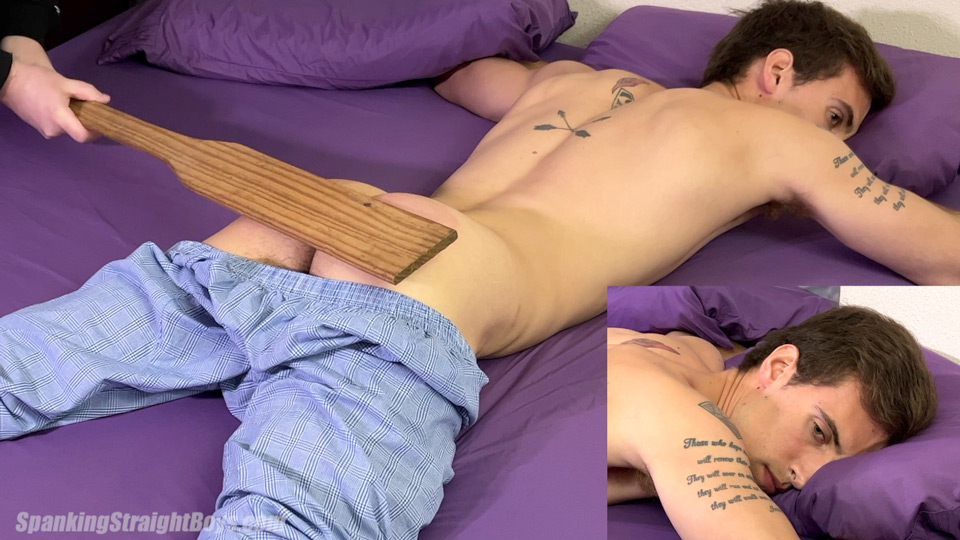 Darren had mentioned that a previous spanking wasn't the hardest he had had. He said it with a little too much bravado. Tom wants to correct that. Tom starts loudly and abruptly, startling Darren. From that point forward, Darren doesn't know what to expect.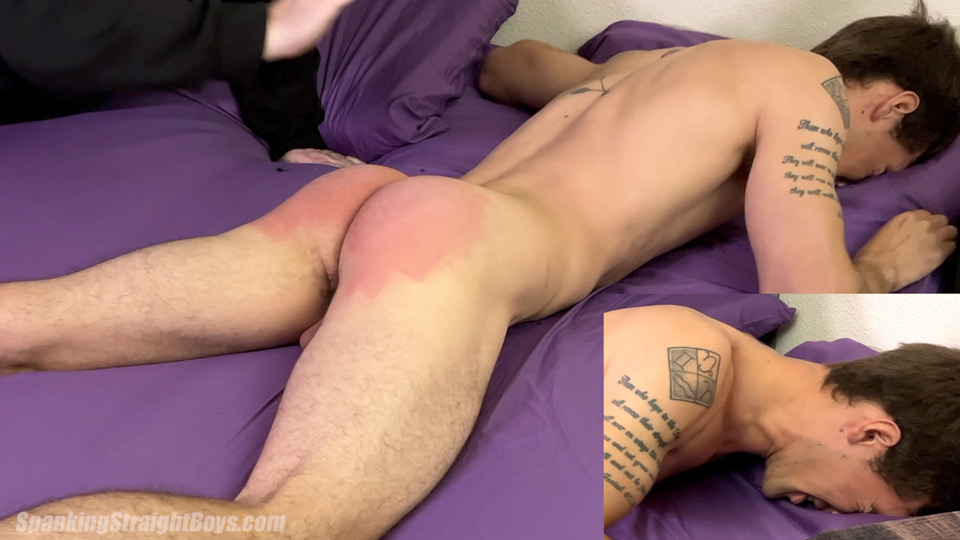 His facial expressions and verbalizations throughout the spanking confirm it's a hard one. He finds the sting of the paddle particularly hard to take. Darren's butt is deep red by the end. There's no talk of the spanking being anything but very hard. In fact, after the shoot, Darren said it was a 9.5 on the spanking scale.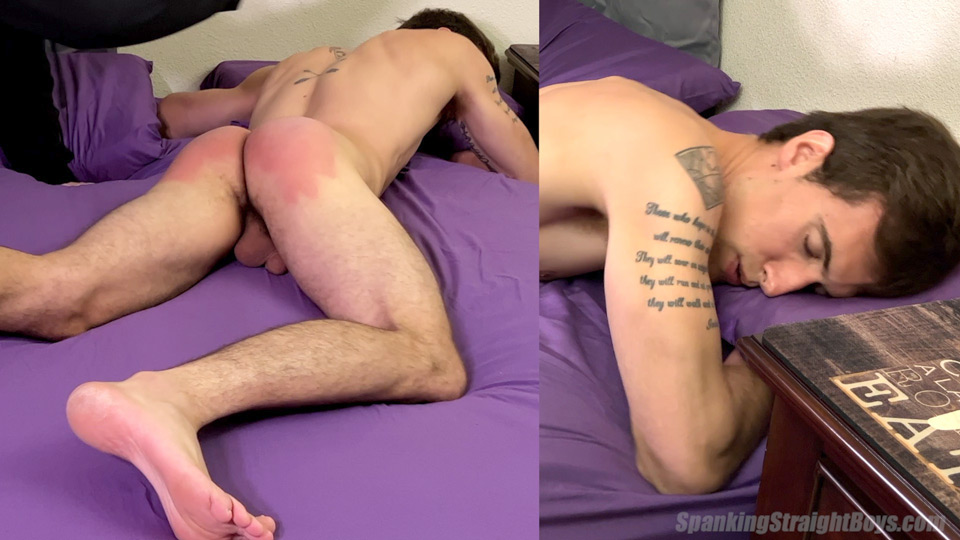 Video preview
Click on the pictures or links below to visit Spanking Straight Boys