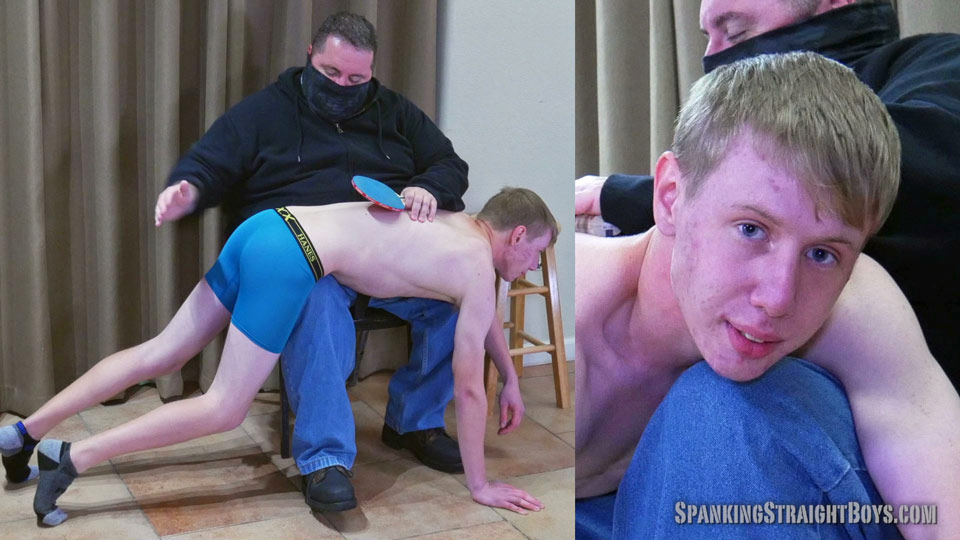 Spanking Straight Boys: Chase's First Spanking
Chase is SSB's new model for January. He is a blonde straight boy who just turned twenty last week. This is not only his first adult video, but also the first time he has been touched by a man.

This video begins with a brief interview in which Chase discusses his history of physical discipline and misbehavior. Tom then puts Chase over his knee. Chase, like so many other boys, had not expected to be over a man's knee. He clearly finds the position embarrassing, but does not try to refuse.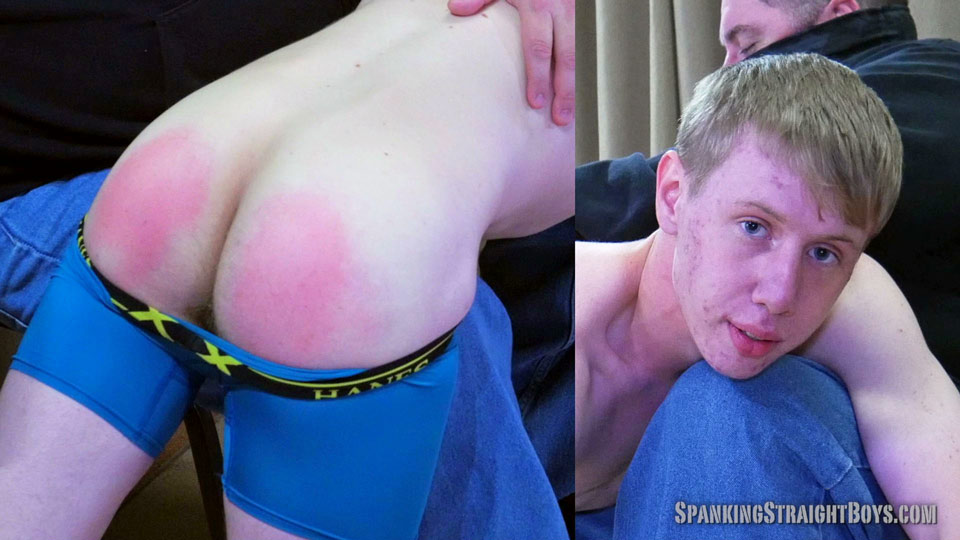 *
Click Here or on the Continue Reading tab below to see more.
*
______________________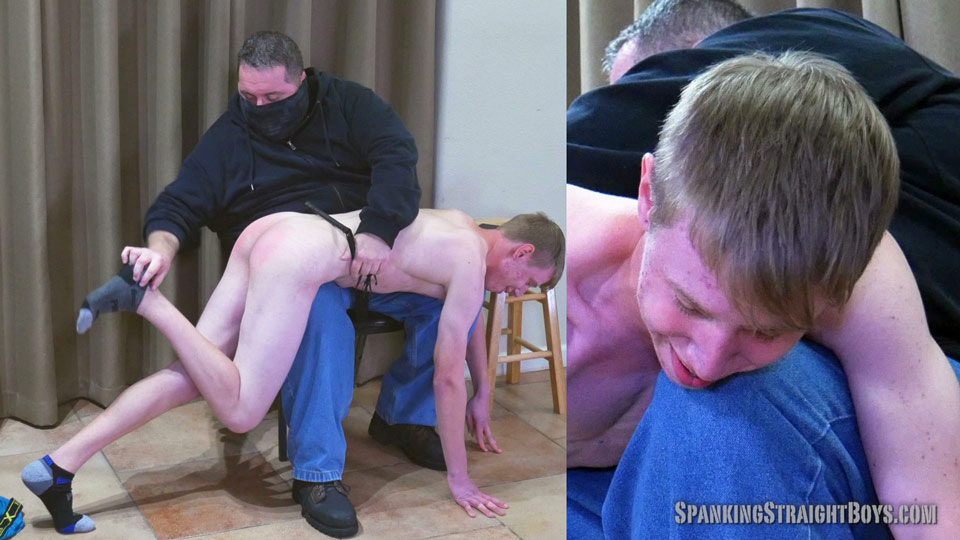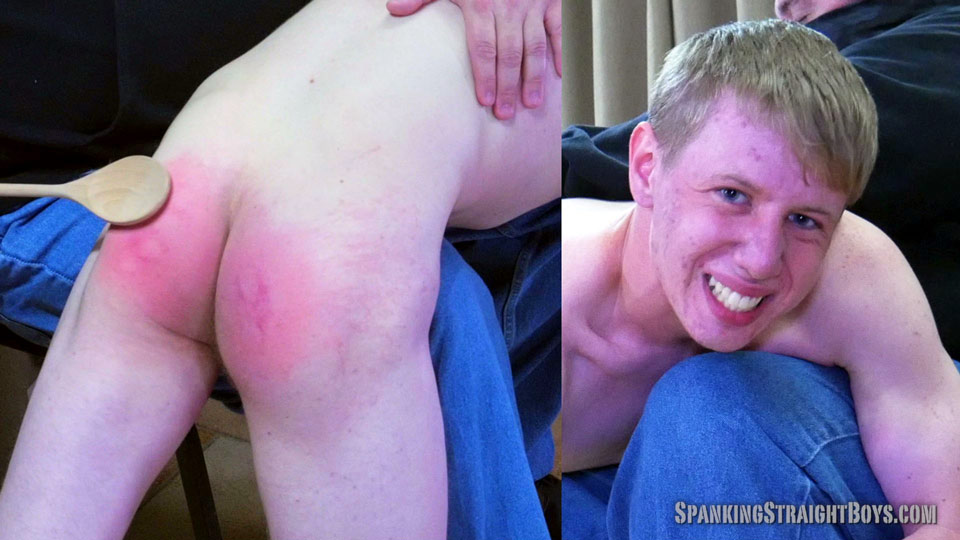 Tom uses his hand, a ping pong paddle, a flog and a wooden spoon on Chase's tight butt. The intensity of the spanking surprises Chase. He manages to cope with it pretty well until the wooden spoon comes out. As he revealed during his interview, Chase is no stranger to the sting of a wooden spoon. Tom gives him a hard session with the spoon that leaves Chase squirming and struggling to maintain his composure.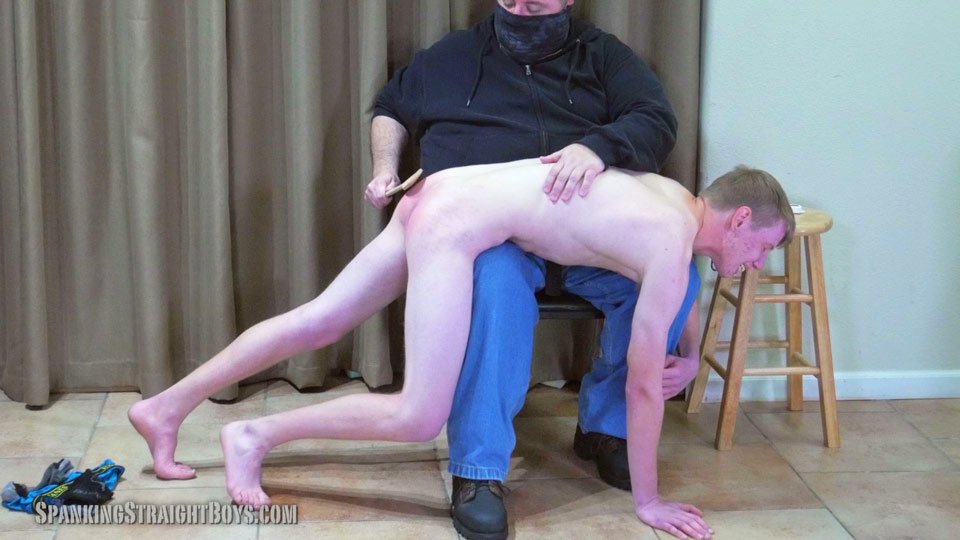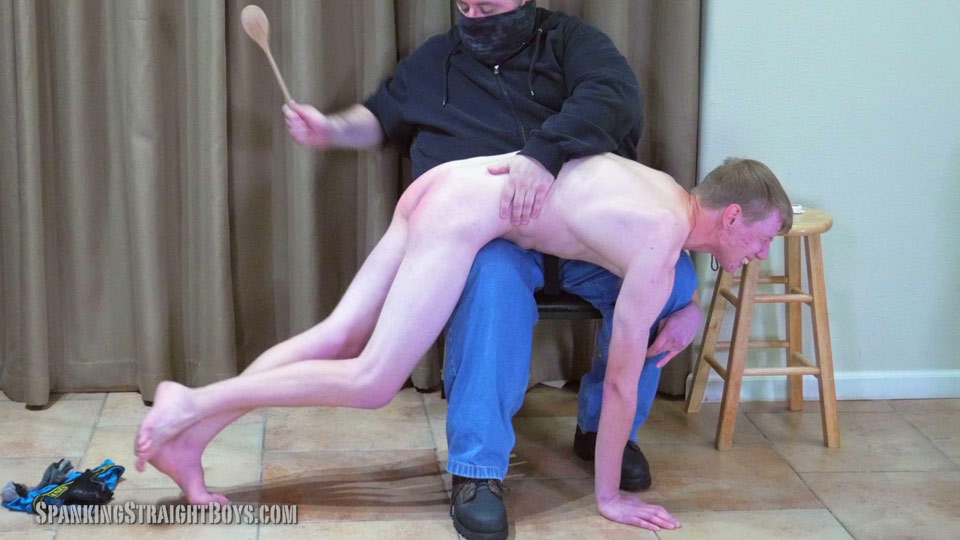 At the end of this video, Chase explains that he hadn't expected it to be so hard. We're sure he won't ever forget this day.
Video Preview
Click on the links on the pictures or links below to visit Spanking Straight Boys