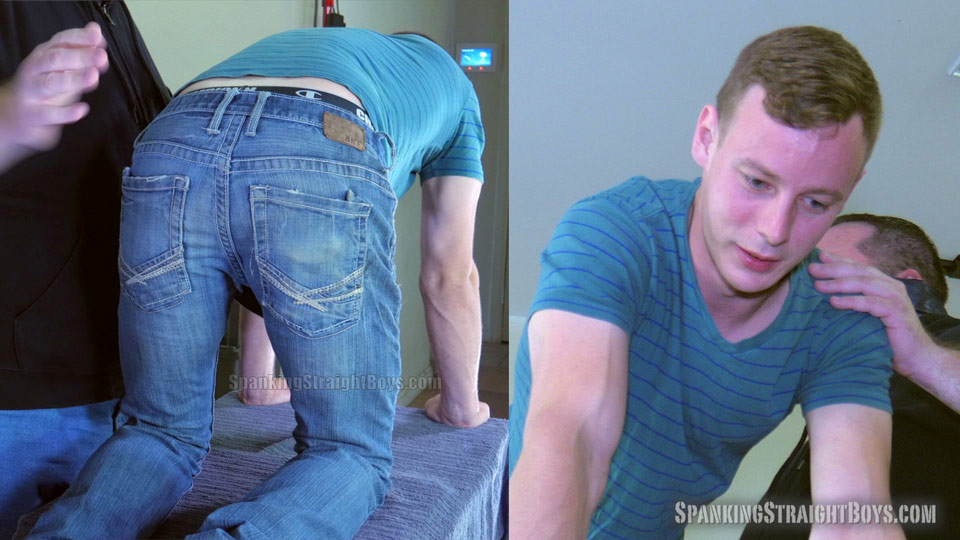 Spanking Straight boys: Bro Code Violator
Muscular, hung blonde boy Patrick is back for another spanking. Tom hadn't heard from Patrick for quite a while after his first Spanking video, so it seemed like Patrick was one and done. Then Patrick needed some money, so he contacted Tom and they scheduled this shoot.
This video begins with a few minutes from Patrick's interview (conducted at his first shoot). When Tom had asked Patrick who was the oldest woman he had slept with, Patrick said it was his good friend's mother! That is one very serious violation of the bro code, and Tom had intended to punish Patrick for it from the time of the first shoot. For a while it seemed he wouldn't get the chance, but he does in this video.*
Tom orders Patrick to get up on his hands and knees on a table and begins Spanking him
*
Click Here or on the Continue Reading Tab below for more pictures and the video preview :
*
___________________
He uses his hand, a leather strap, wooden spoon and a wooden yardstick. Patrick's firm, round but looks great as it gets pink and then red.
*
Patrick tries to maintain a light, joking demeanor, but you can see the tears welling up in his eyes through much of this video. Going into this video, Patrick had no idea Tom would punish him for the bro code violation.

*
Video Preview
Click on the links on the pictures or links below to visit Spanking Straight Boys