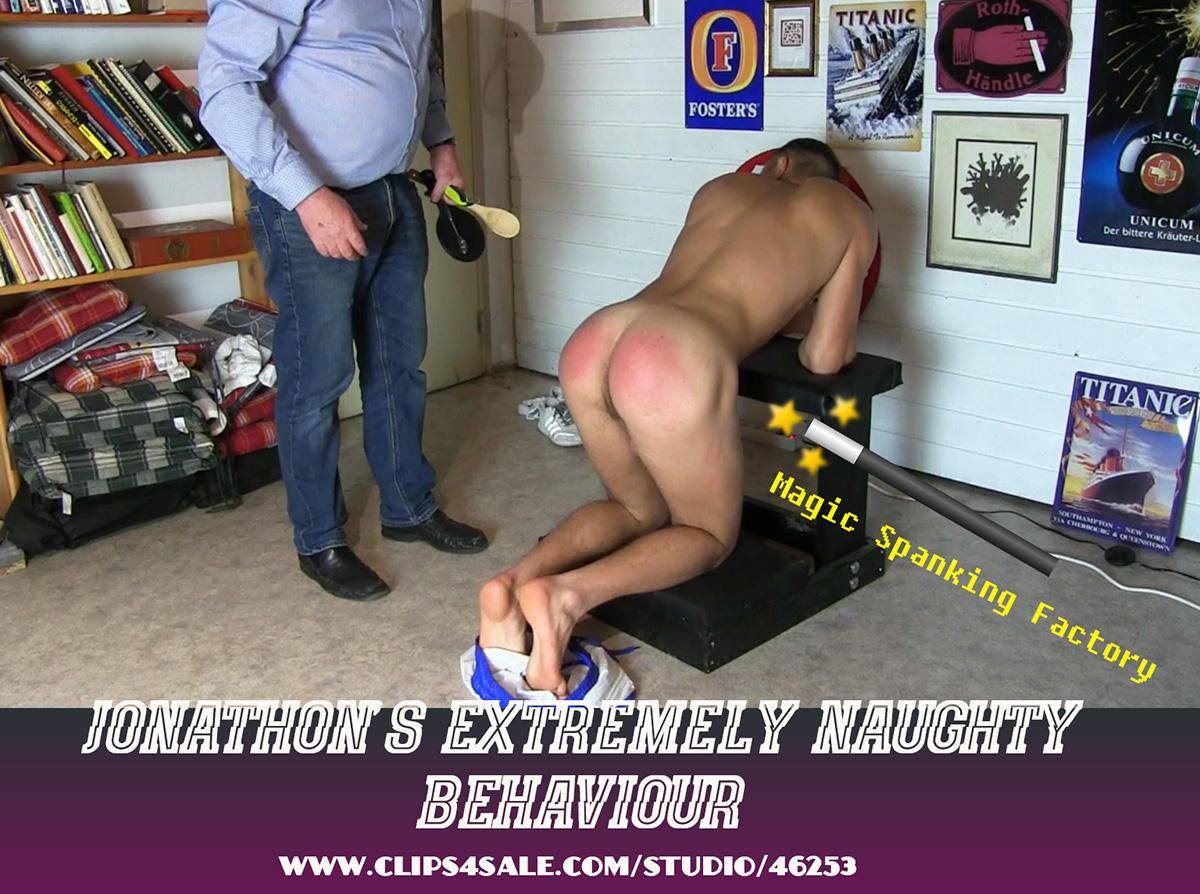 Magic Spanking Factory: Jonathon's Extremely Naughty Behaviour
Jonathon never learns, and once again he is caught being naughty!
Believing himself home alone, naughty Jonathon selects some paddles and other intimate items from Steven's private drawer and began to play with them
Not only did he titillate himself with a needle wheel he also shaved his pubes and engaged in self-spanking.
*
Click Here or on the Continue Reading Tab below to see more pictures and a video preview
*
___________________
Luckily Stephen was close at hand to be able to put a stop to Jonathon's depraved behaviour. Horrified, he listened at the door.
Arriving just in time Stephen was determined to stop the wicked boy from sliding to deeper depths of sordidness.
It was obvious that only a very sore bottom would bring the lad to his senses.
So Stephen vigorously, and enthusiastically, set about giving Jonathon a sore bottom!
Before Stephen finished punishing him, he finished the job of shaving Jonathon's anus. He wasn't very happy about it and found the procedure to be very degrading and humiliation.
The wooden spoon and leather paddle the urchin had used to spank himself were both still at hand and Stephen used these to bring his punishment to a painful and much bemoaned end.
However, it seems that naughty boys never stop being naughty ……