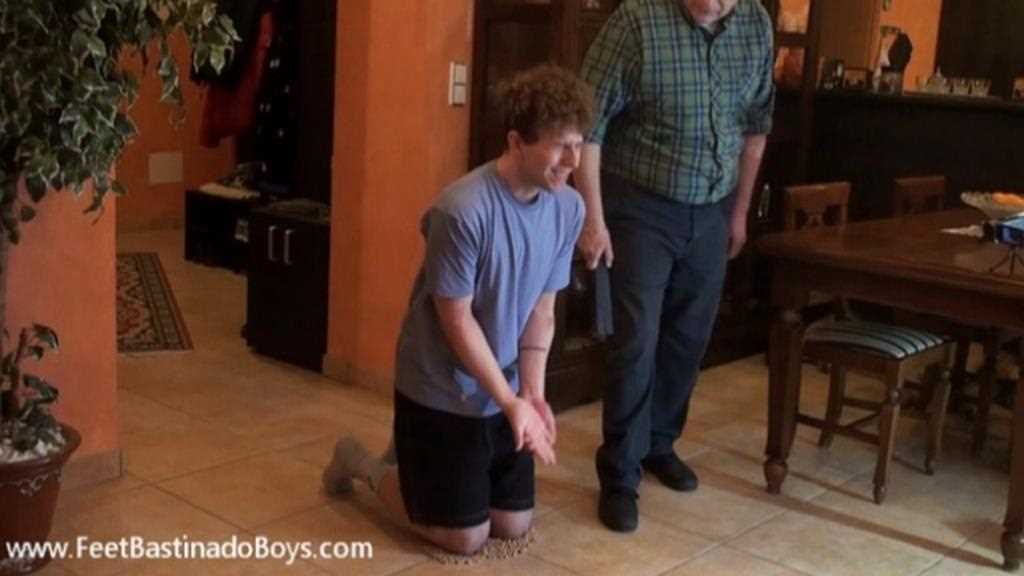 SCOTT BASTINADO, SPANKED AND …
Scott has messed up again and is now in detention, painfully kneeling on dry chickpeas. When Master arrives, Scott is severely punished with a leather tawse on his palms, then, he's made to stand up to be severely flogged with a long leather strap on both palms simultaneously. Once naked, the boy gets caned on his soft soles, on his ass cheeks and also on the most sensitive asshole. The young man is made to kneel naked on the sofa, exposing his tender soles, his ass cheeks and his asshole: not one part stays unpunished. To make things worse, he is asked to draw a card and scores 100 strikes! Today, Master feels merciful, so he asks Scott to choose between 100 hand spanks or another 50 canings: the boy goes for what he thinks it'll hurt less and the ass caning starts again.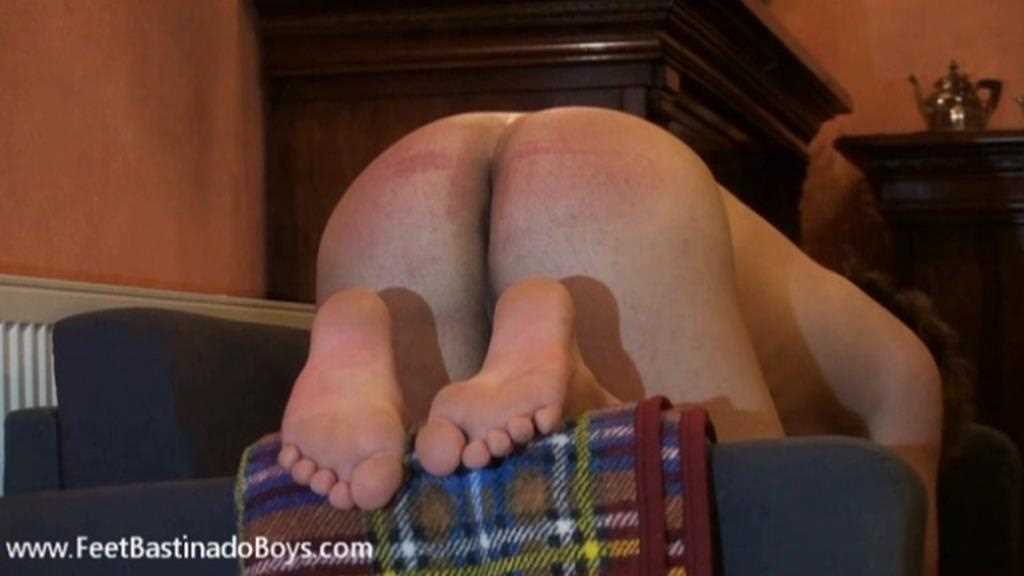 Scott's ordeal goes on with a painful and lengthy strapping of both hands with a long leather strap with three tails. After, Scott is made lie with his back on the sofa and his legs raised and spread, so that Master can reach well the boy's bare buttocks and the well exposed asshole, with both a leather paddle and by hand. Eventually, Master wants to raise the bar and picks a hard wooden paddle: he initially uses it on the palms of the poor boy, making him suffer properly until things get worse: while lying with his back on the floor, Scott gets paddled on the soles of his feet, on his buttocks and asshole. When he finally seems to have finished the ordeal, Master puts the young man kneeling again on raw chickpeas, with his hands behind his neck and orders him to stay there as long as Master wants.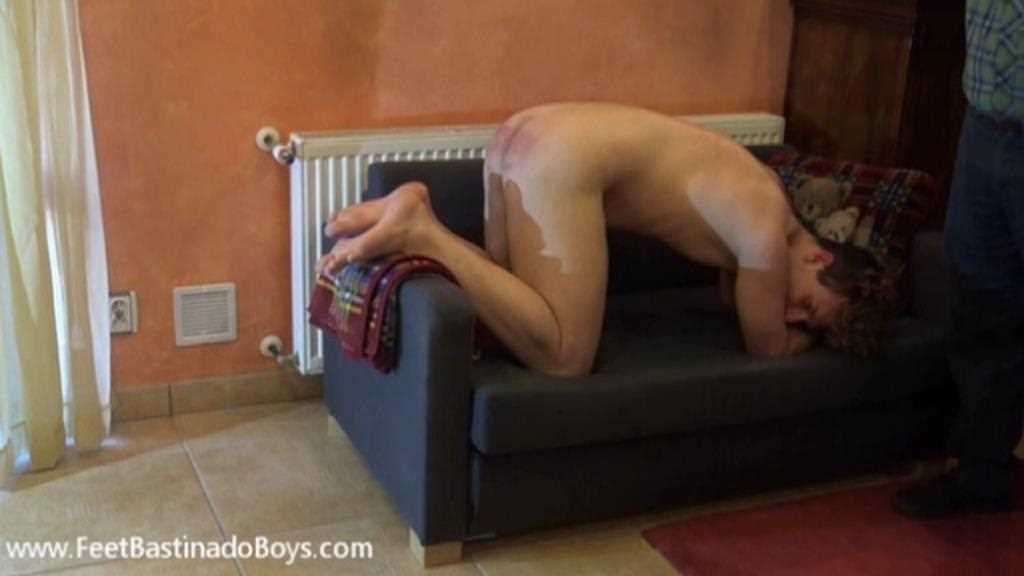 *
Click on the Continue Reading tab below to see more
*
______________________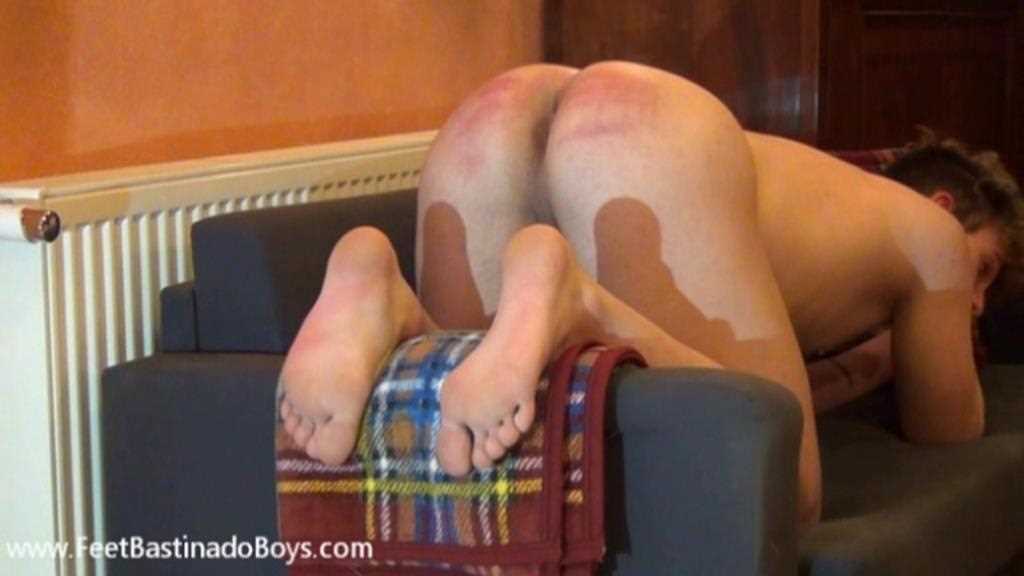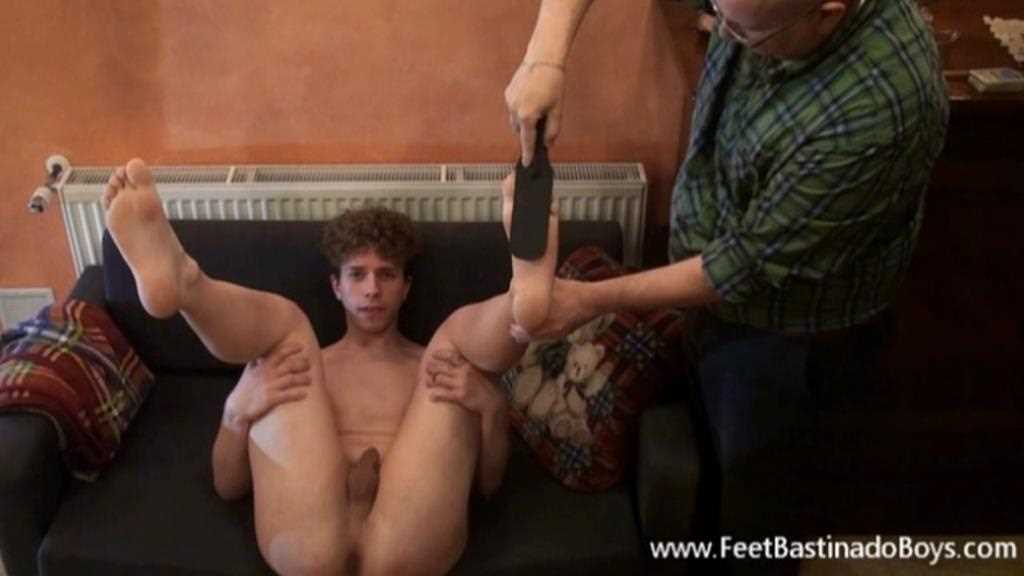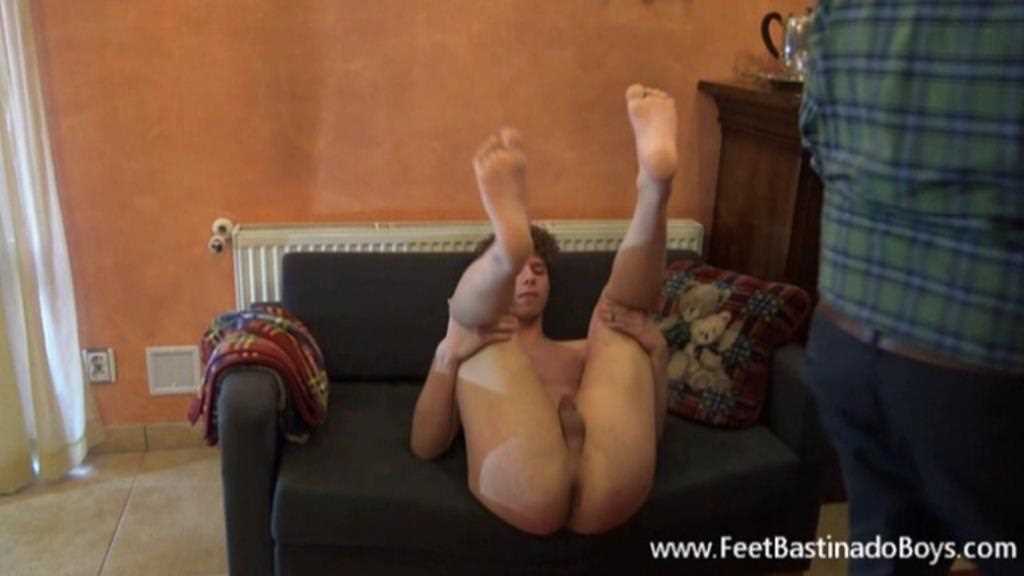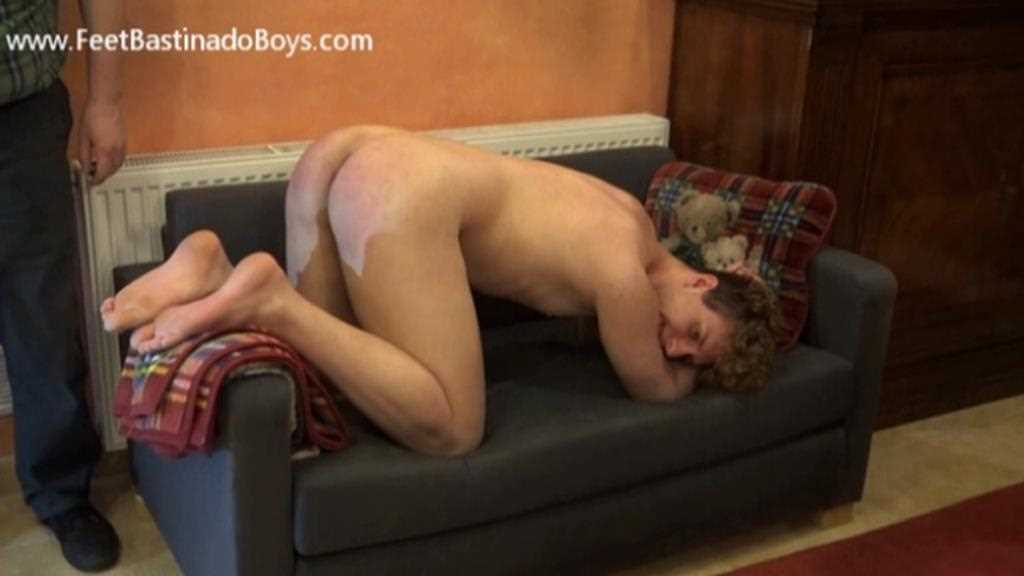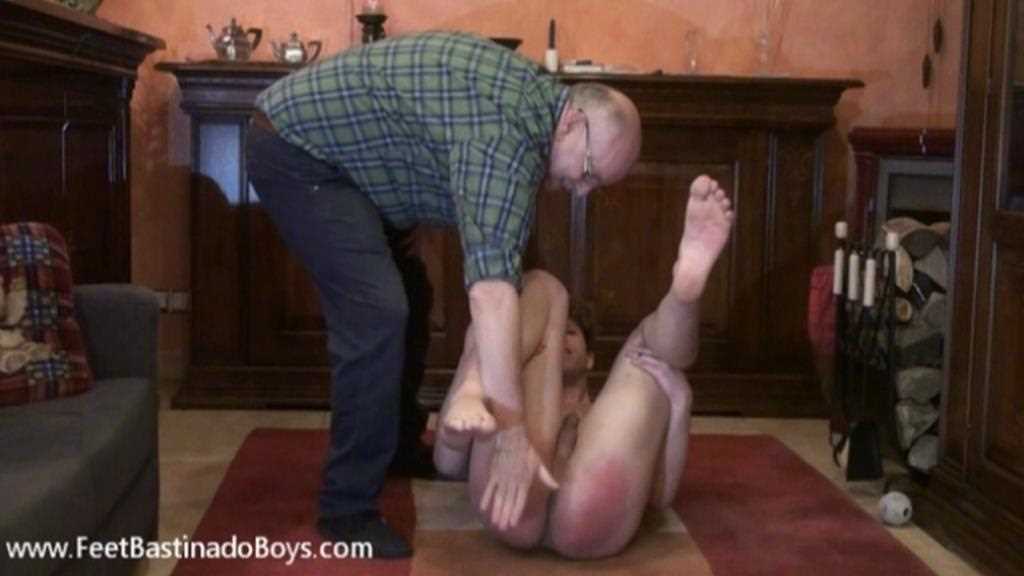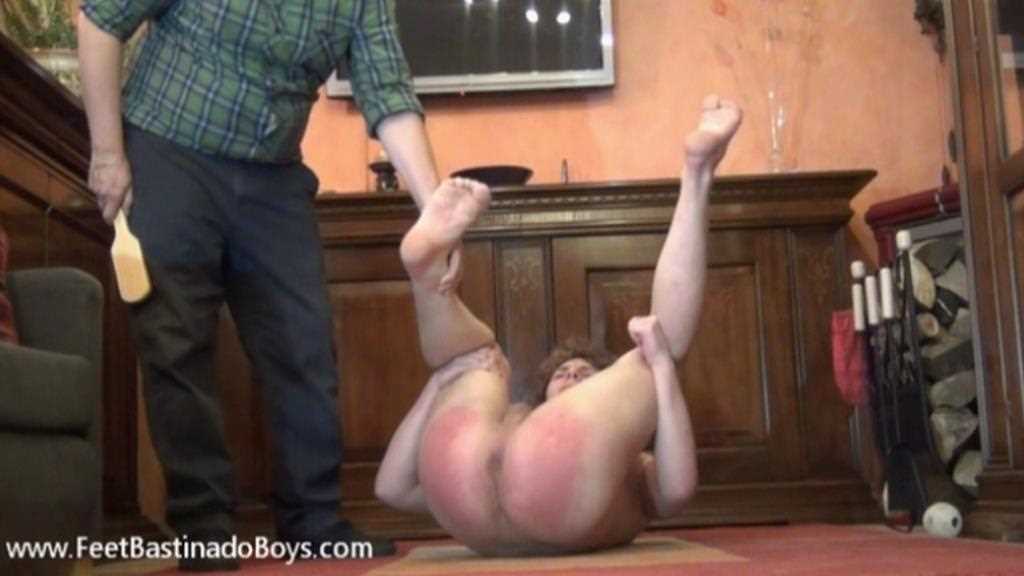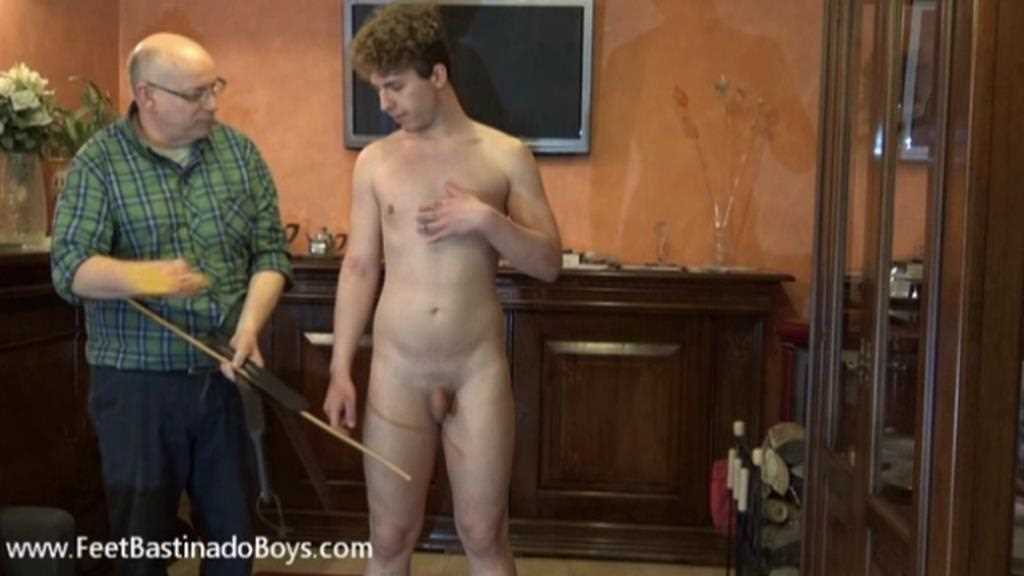 From: Spanking Boys Video (long version)
Spanking Boys Video (short version)