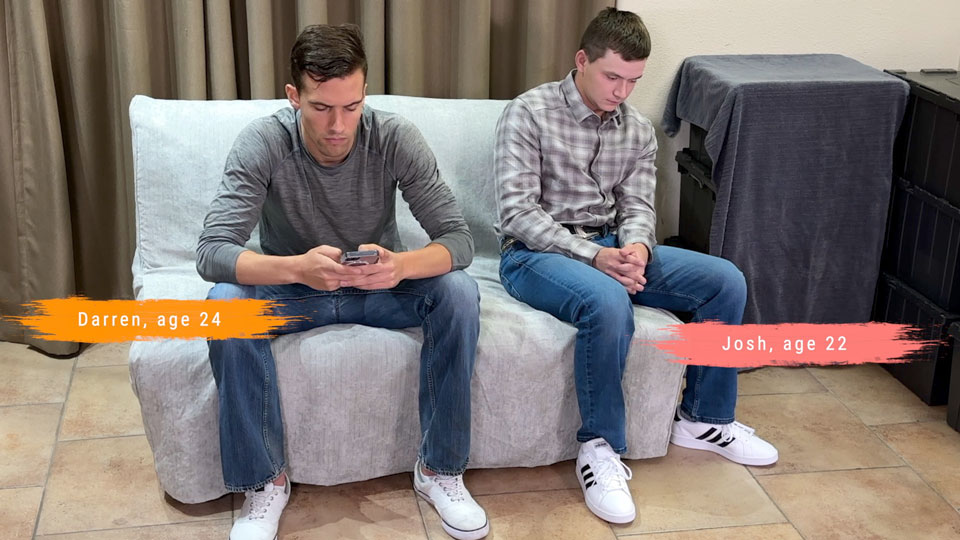 When Tom asked Darren (age 24) if he would do a spanking with another boy (Josh, age 22), Tom was all but certain that Darren would say no. Surprisingly, Darren said yes and explained that at least it wouldn't just be him getting spanked.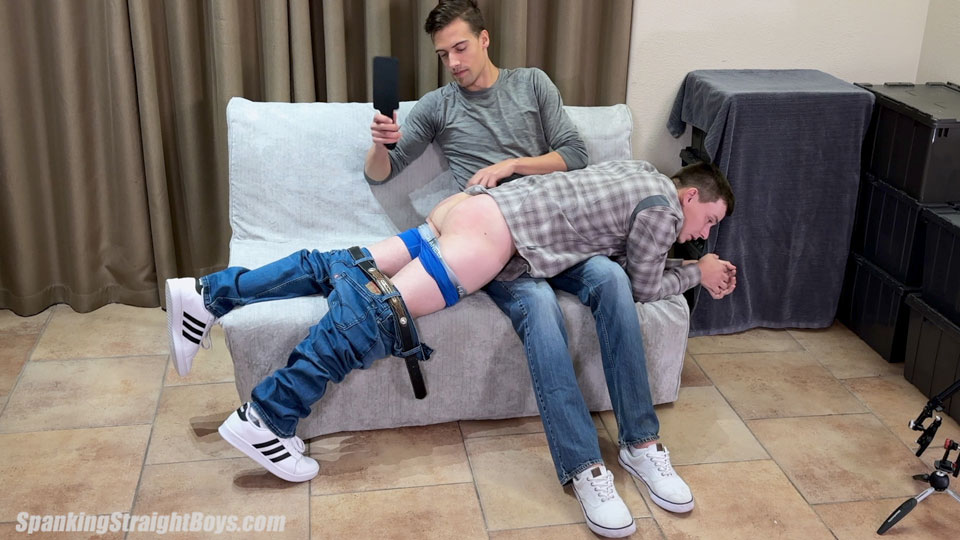 Darren and Josh have just met minutes before this video begins. The video opens with them sitting beside each other. Their body language speaks volumes about how nervous and awkward they are knowing they are about to spank each other. Darren is quite surprised to learn that Josh will be over his knee, a fact made abundantly clear by his reactions and awkwardness. You see, Darren has never had this type of contact with another guy.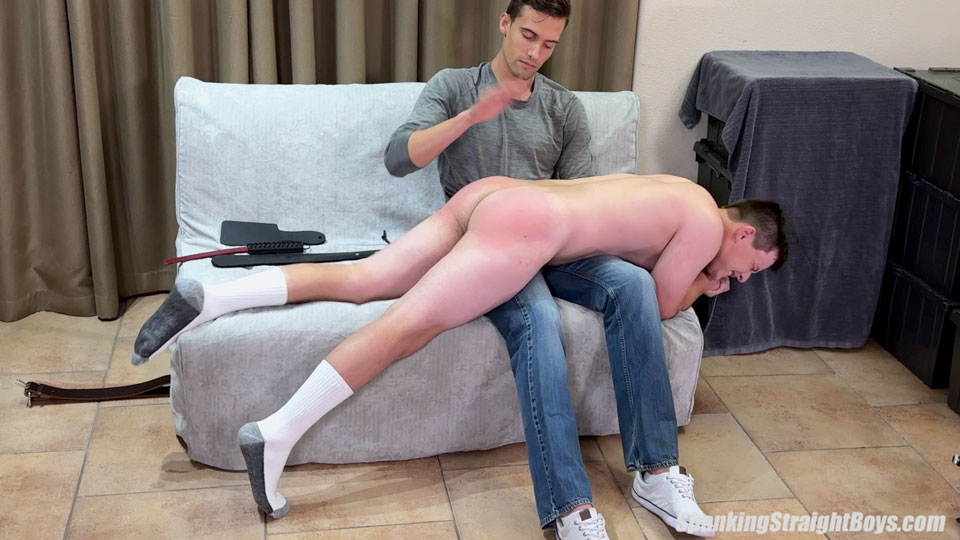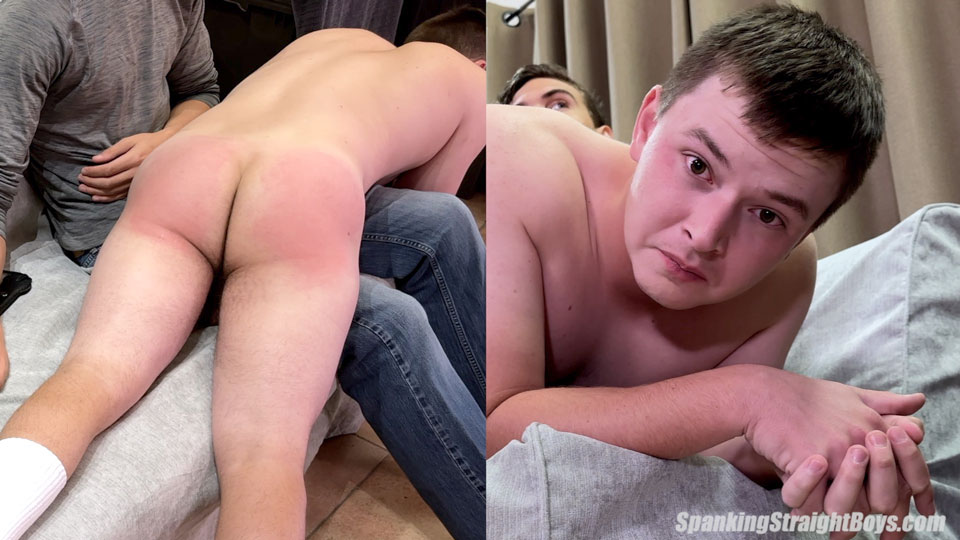 Despite his embarrassment and reluctance, Darren gives Josh a long, hard spanking by hand and with a paddle, leather slapper and a belt. The session leaves Josh's butt a bright red, and Josh even furtively wipes a tear from his eye at least once.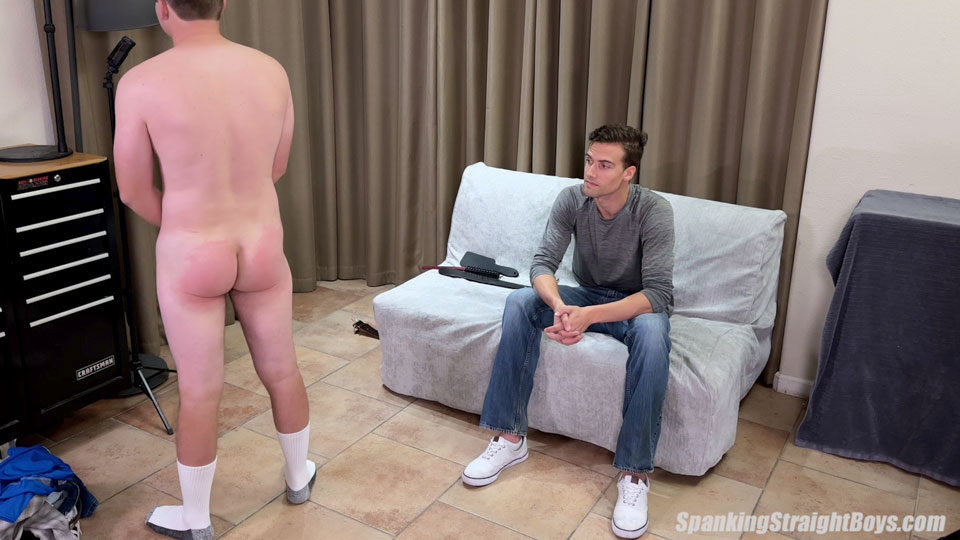 Video preview
Click on the pictures or links below to visit Spanking Straight Boys