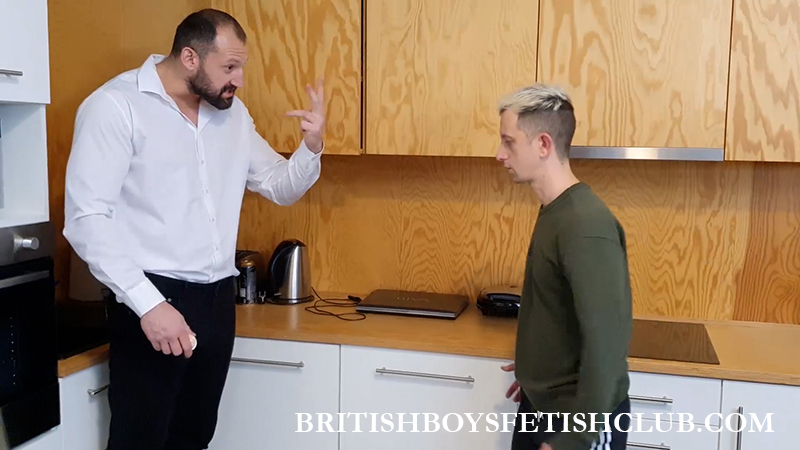 Dimitri discovers that Hynek has gone too far again, and the only way he knows that works with this lad is a good stern spanking.
*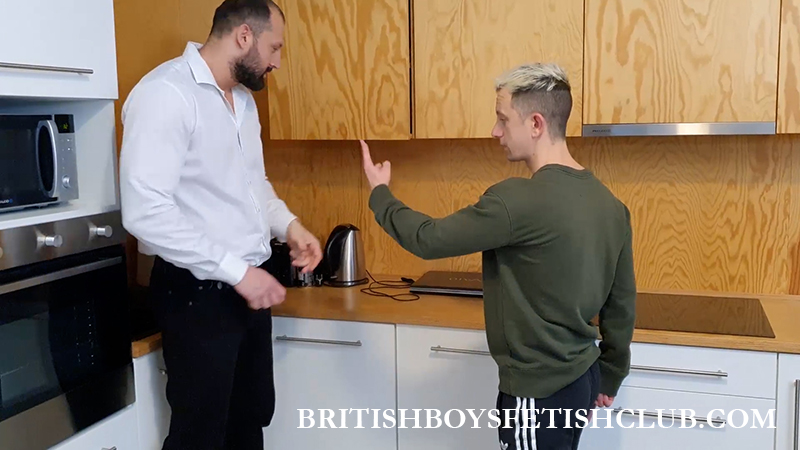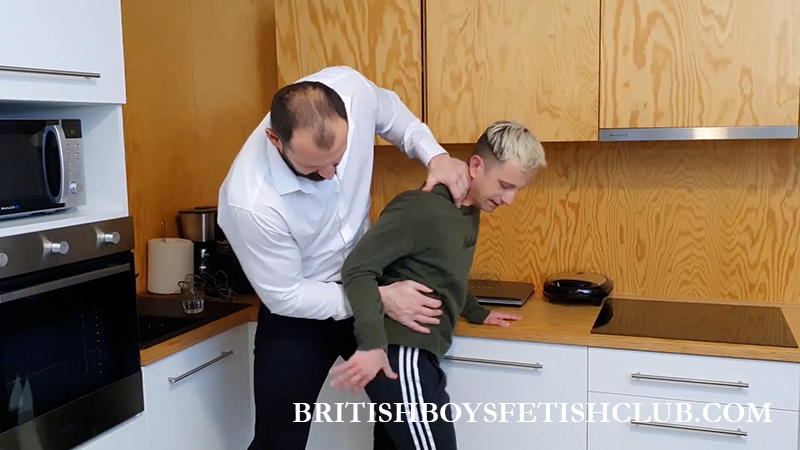 *
Click on the Continue Reading tab below to see more.
*
______________________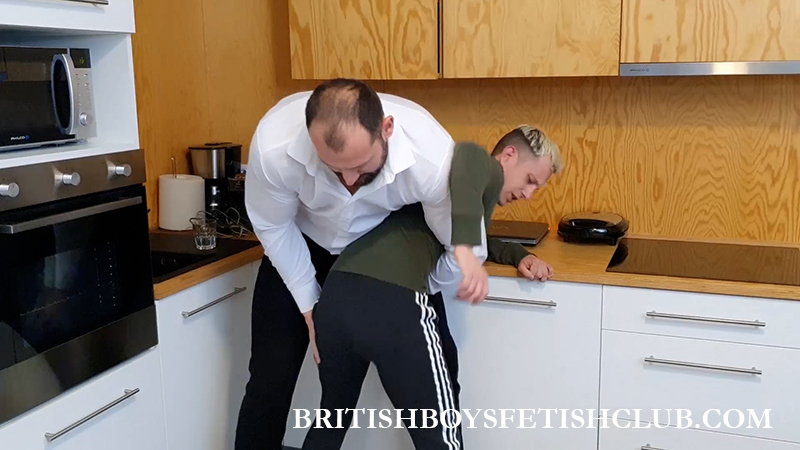 Fortunately Hynek is wearing shiny trackies and looks like he is just asking for it, and he is going to get it. Grabbing the lad Dimitri sets about a walloping that should help this guy try and be good.
*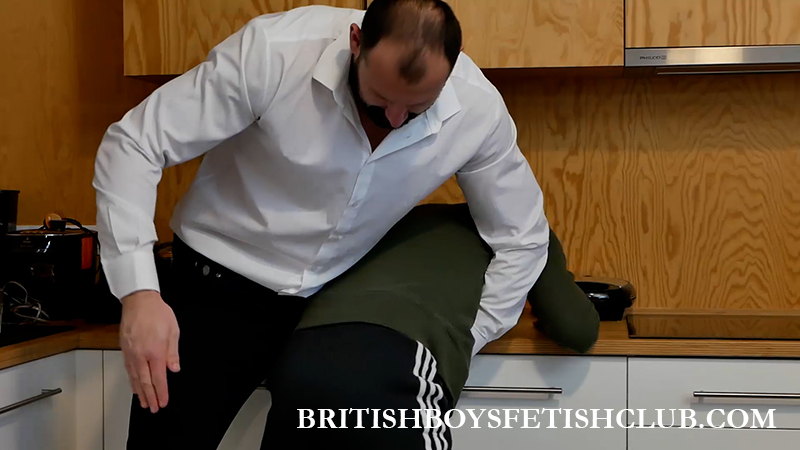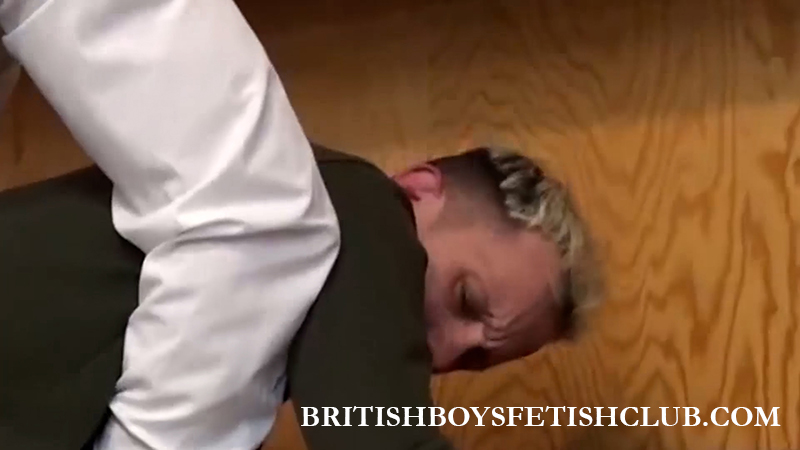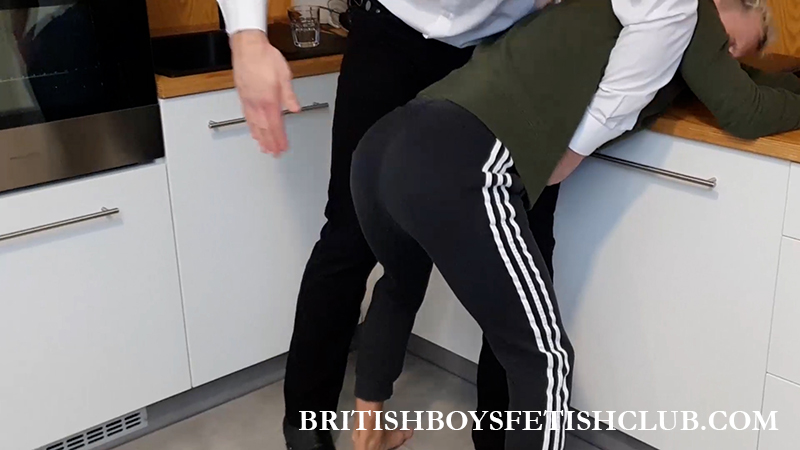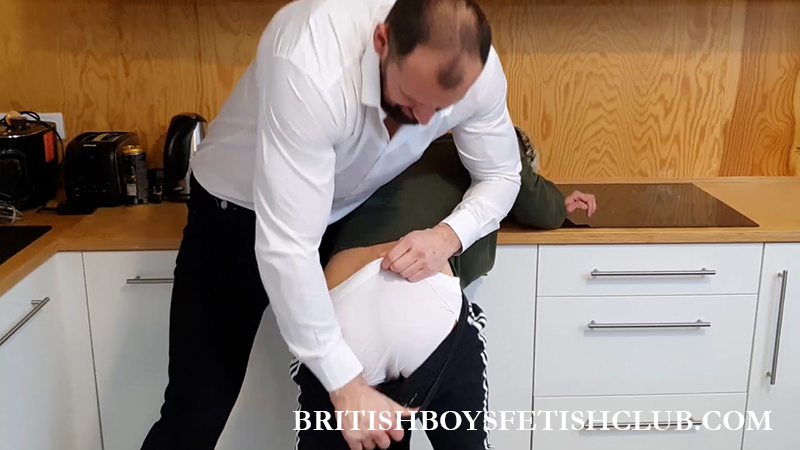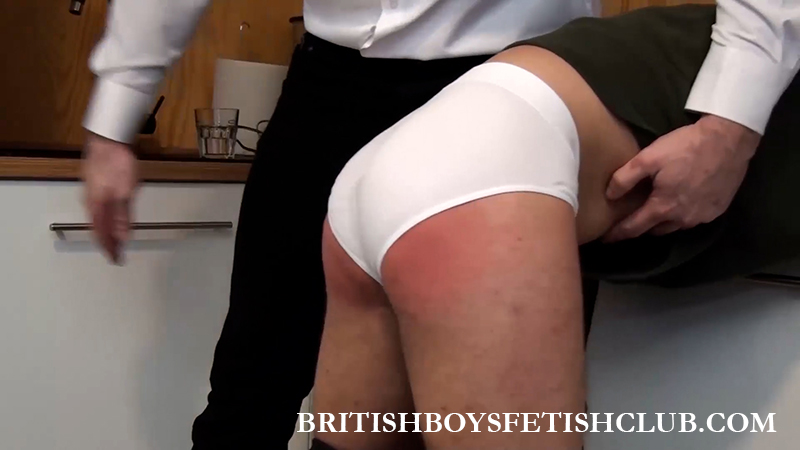 The trackies stretched tight are a prelude to a set on the white underwear that he is wearing underneath. Then follows the bare ass lesson that has Hynek trying to reach round and protect his rear. This looks like a lesson that Hynek might just remember this time.
*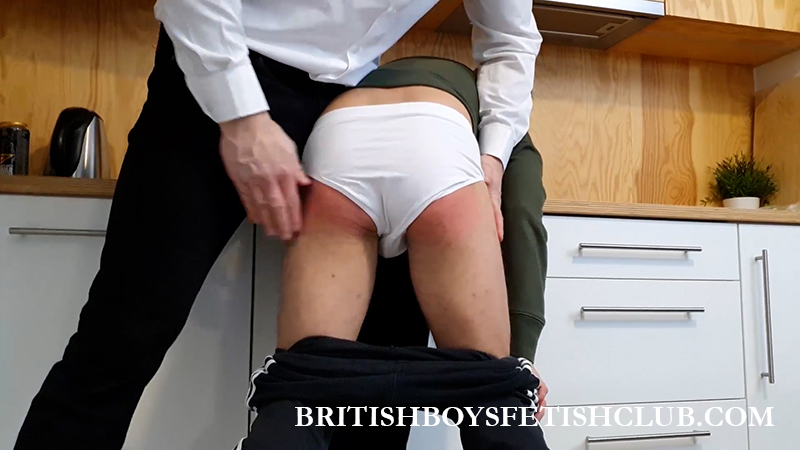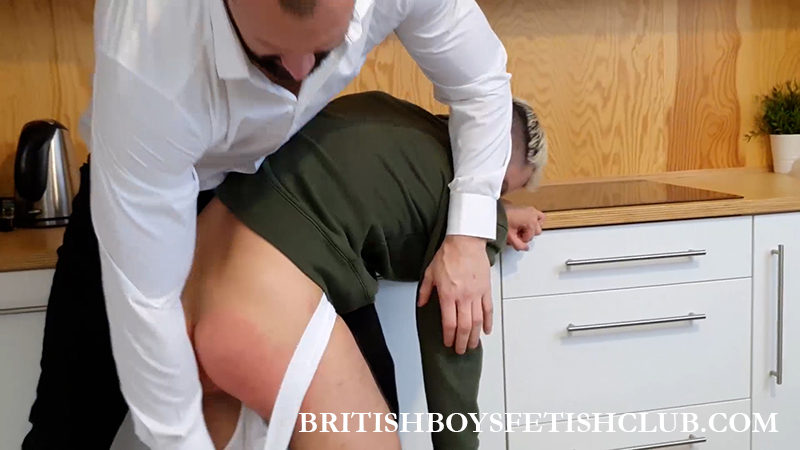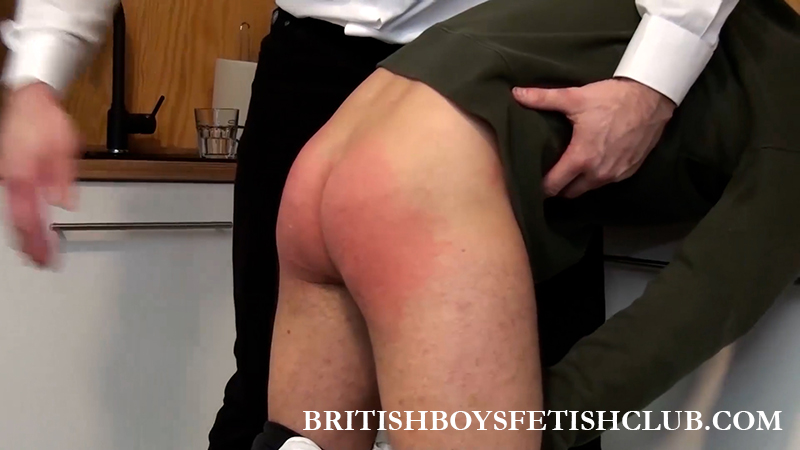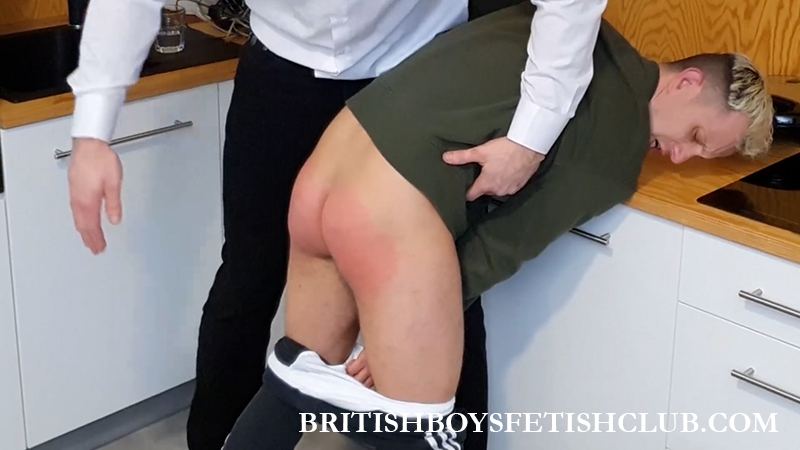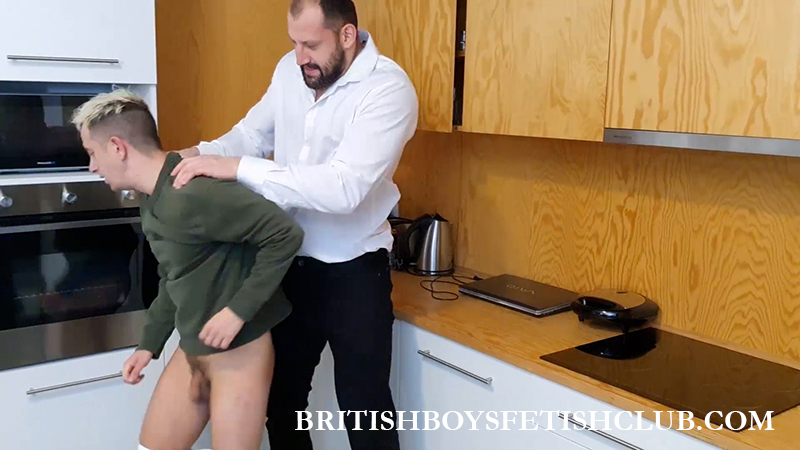 ____________________________