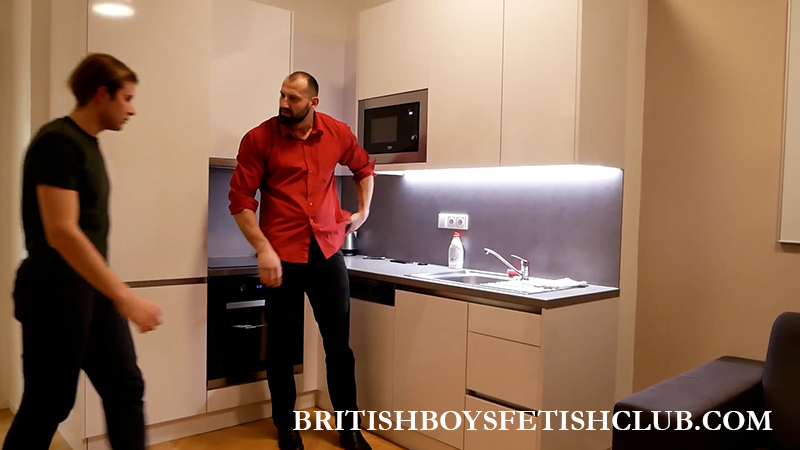 It didn't take Corin long to find himself in trouble with Dimitri again. He finds himself bending over the counter getting a paddling, he is naturally concerned in case the same thing happens as last time he was paddled.
*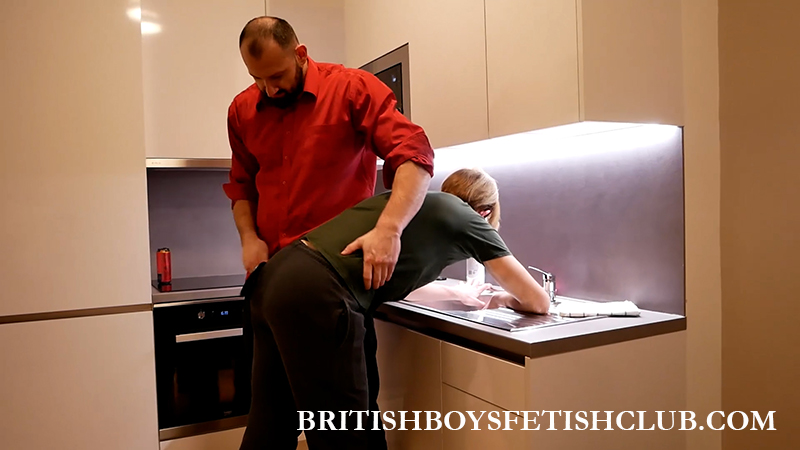 *
Click on the Continue Reading tab below to see more.
*
______________________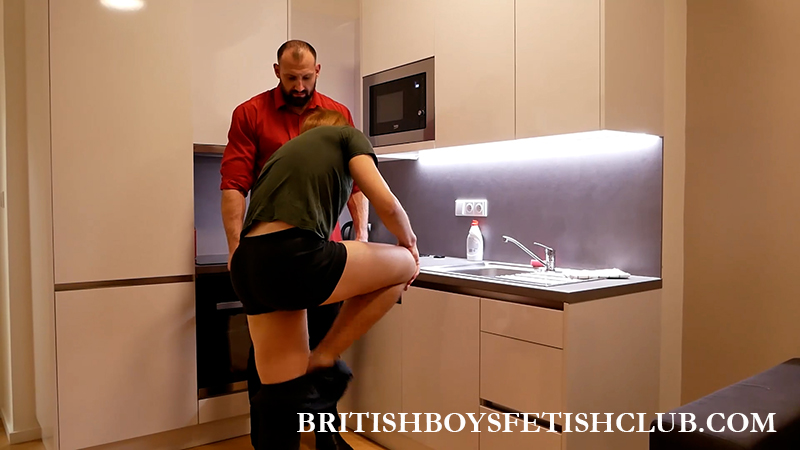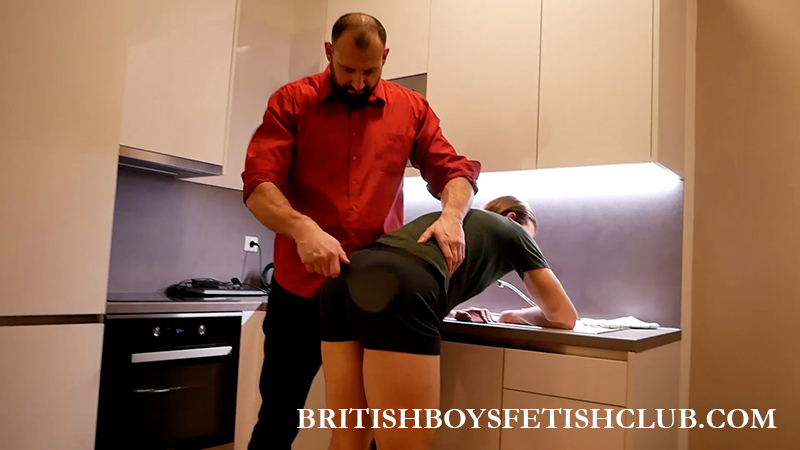 But this time Dimitri is not going to allow the lad to get anything but a lesson from this session. Jeans start things off and reveal black boxers once they are dropped. The leather paddle works its magic on these before they too are removed.
*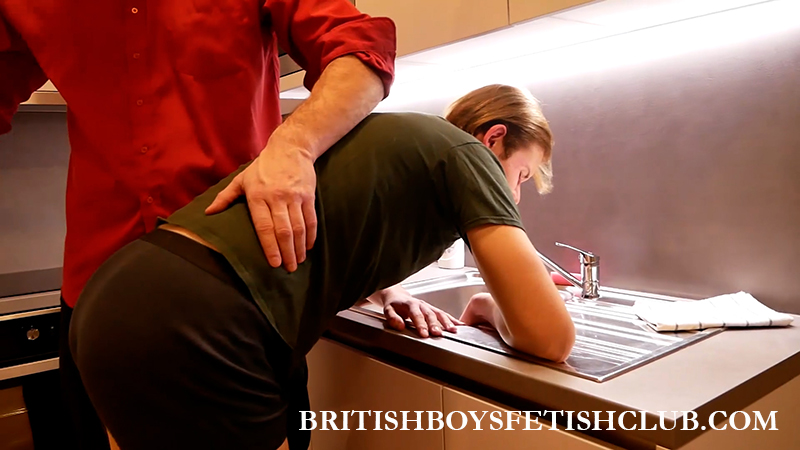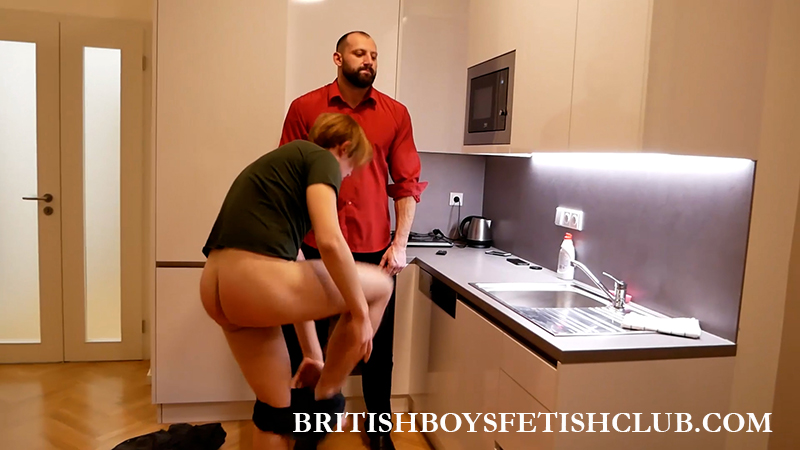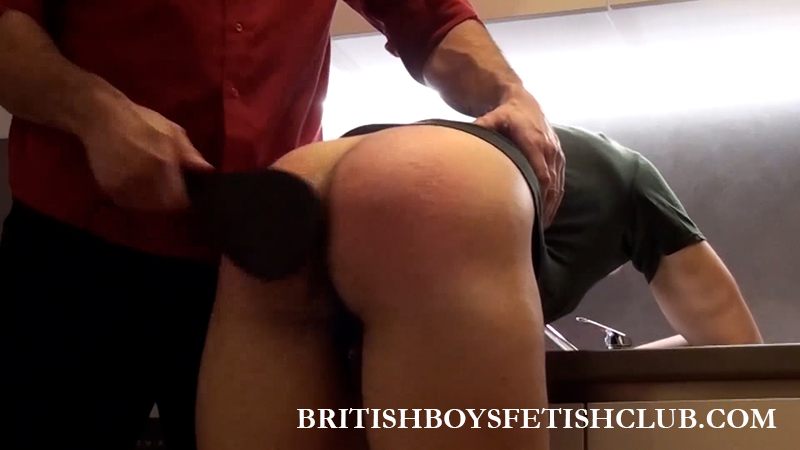 A good bare ass paddling, and it is session done for this time. Corin is one of those lads that struggles with paying for his mistakes, it's a wonder he doesn't wise up and change his ways.
*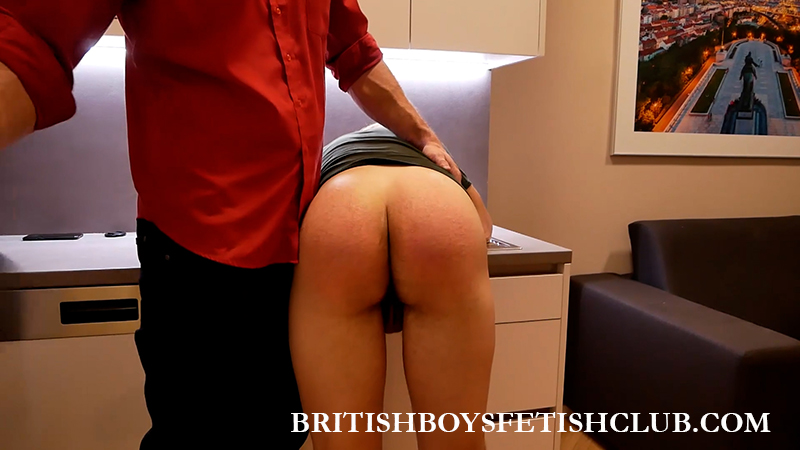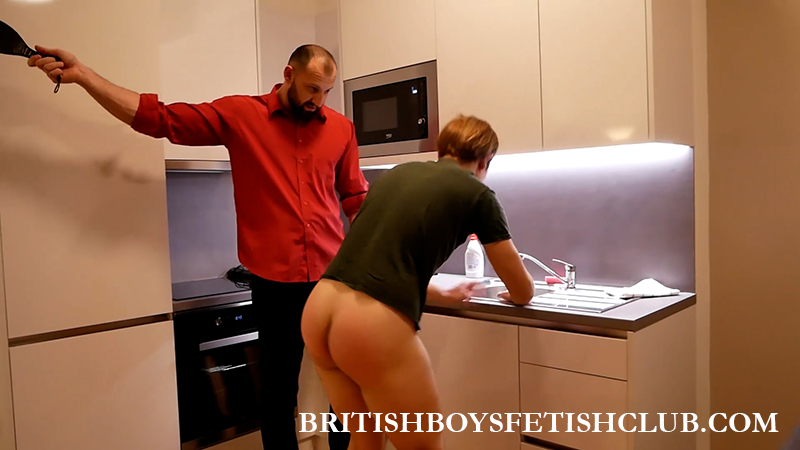 ____________________________