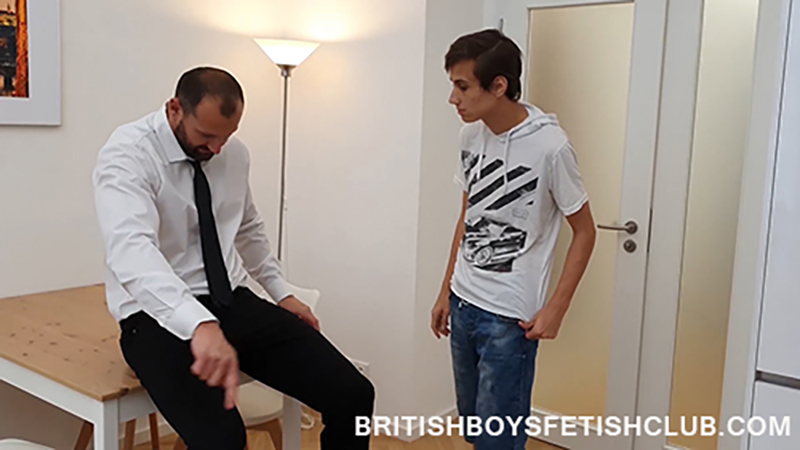 Well more hoisted over the knee really, He has to go over Dimitris knee while Dimitri is sitting on the table.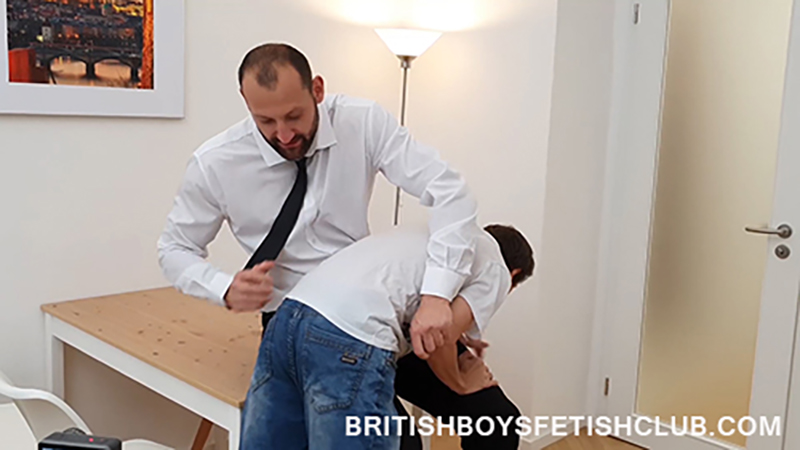 This is a feat as Bohdan is a small lad and he has to stretch to get there.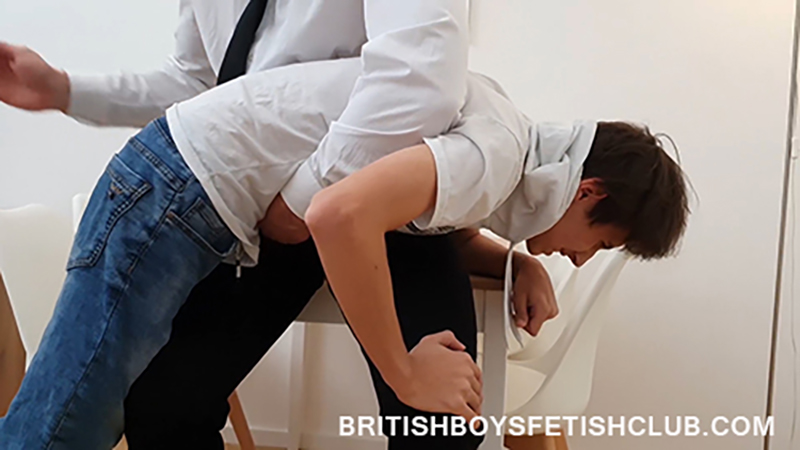 *
Click Here or on the Continue Reading tab below to see more.
*
______________________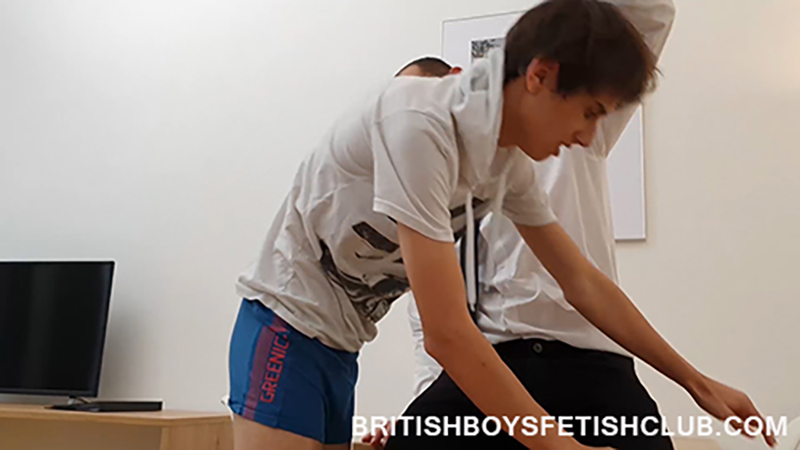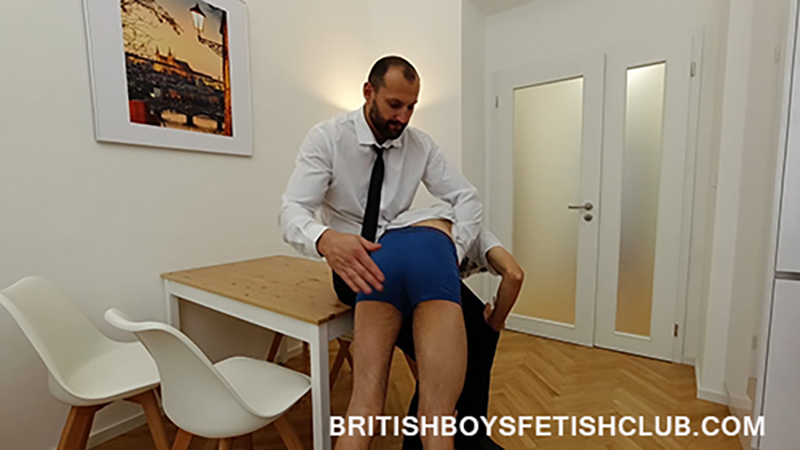 This of course means his butt is nicely hard and at an ideal height for the spanking he gets. He ios wearing jeans at the start but they have to go and he is wearing nice tight light blue boxers that give his butt a super look. *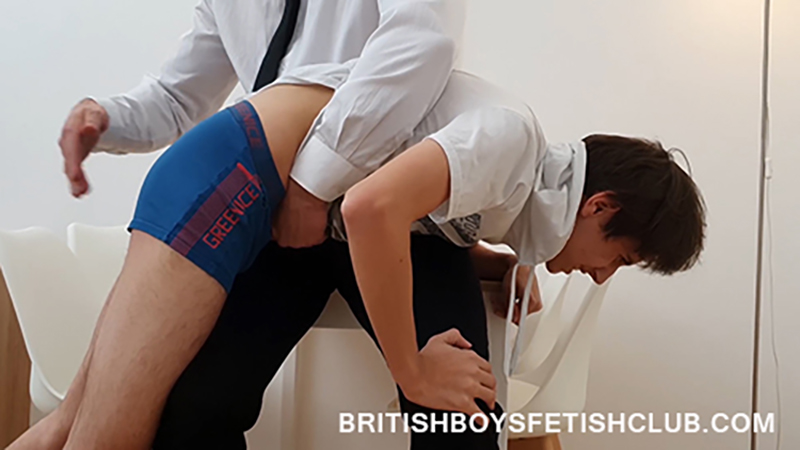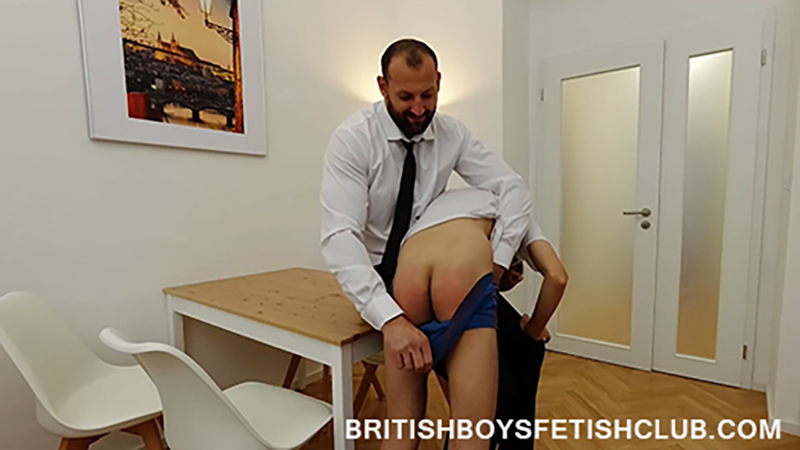 But at the other end he is not looking so happy and when he gets his bare as spanking he knows he has a sore butt. A change from the paddle for Bohdan and a change he has really noticed.
*