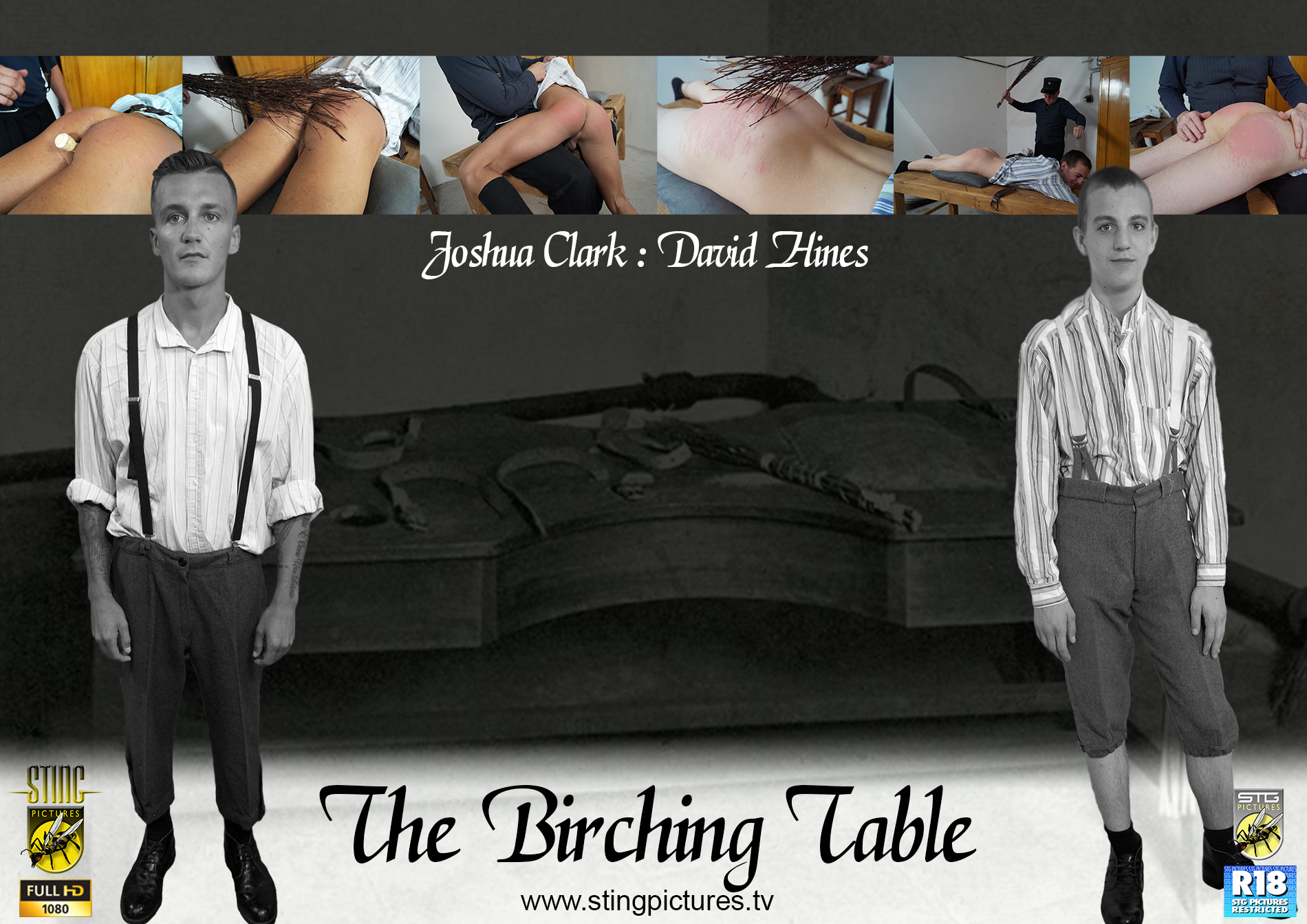 .
A larger version of the video Preview can be viewed at the Feel The Sting Blog Here.
.
.The video preview can also be viewed at Spanking Tube
.
The Birching table
This device for securing young delinquents for punishment originated in Scotland. Mainly used for birching, the tawse was also used as a punishment on this table. It is said by some who received it to be more dreaded. The last recorded judicial birching on the British mainland* was in Fort William in 1948.
.
Up before the Magistrate is George Andrews (Joshua Clark) His law breaking has finally earned him a dose of the birch.
*
To encourage him to keep his bottom raised, a ginger feague, inserted into Andrews' most intimate area, intensifies the humiliation of the punishment
*
*
Click on the Continue Reading Tab in the tabs below to see more pictures:
*
________________________________________________________________
Continue reading → Post ID 9778