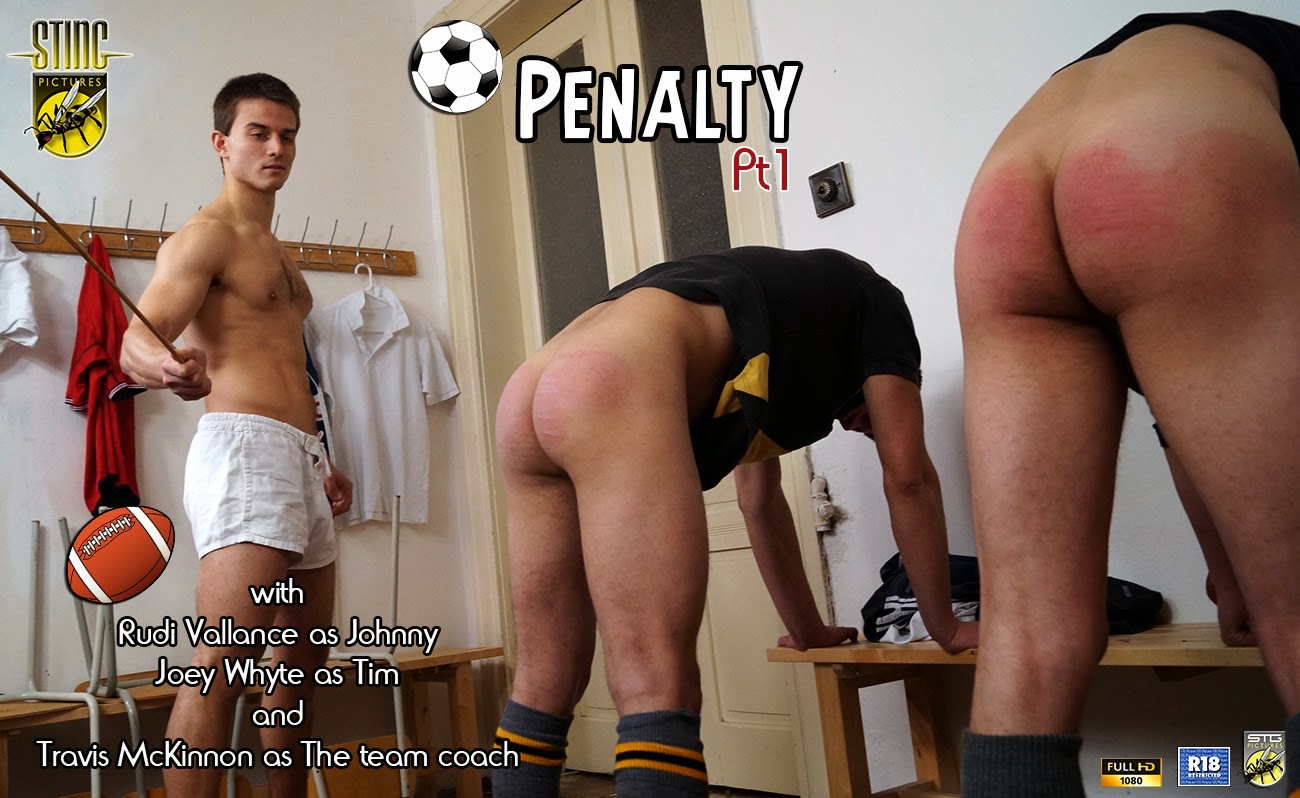 Starring Rudi Vallance and Joey Whyte with Travis McKinnon as Junior Coach
Running a successful team is always a stressful job. The Team Manger needs winners but at the moment all he's got is fighters. Two of the senior players keep falling out about tactics and it's having a detrimental effect on the whole team.
The main protagonists are Johnny (Rudi Vallance) and Tim (Joey Whyte) Their squabbles have led to fisticuffs in the changing rooms and now the Manager is hopping mad!
He's needs to sort them both out and asks the fit muscular Junior Coach (Travis McKinnon) to take a hand. He of course does this with relish!
*
Click Here or on the Continue Reading tab below to see more pictures and the video preview.
*
______________________
The two strapping players are first spanked like young lads, very humiliating as they watch each others bare bottoms turn a bright burning red!
After the spanking it's both lads bending over the gym bench where a good strapping is laid on.
This then is followed by a good dose of the stinging rattan cane. There are many aspects to training but this sore and scorching penalty for bad behaviour on the field is certainly a new approach but in future perhaps best avoided.
A PREVIEW VIDEO TO FOLLOW
Links
*
Penalty – in 1080p High Definition
*
Penalty – in Standard Definition