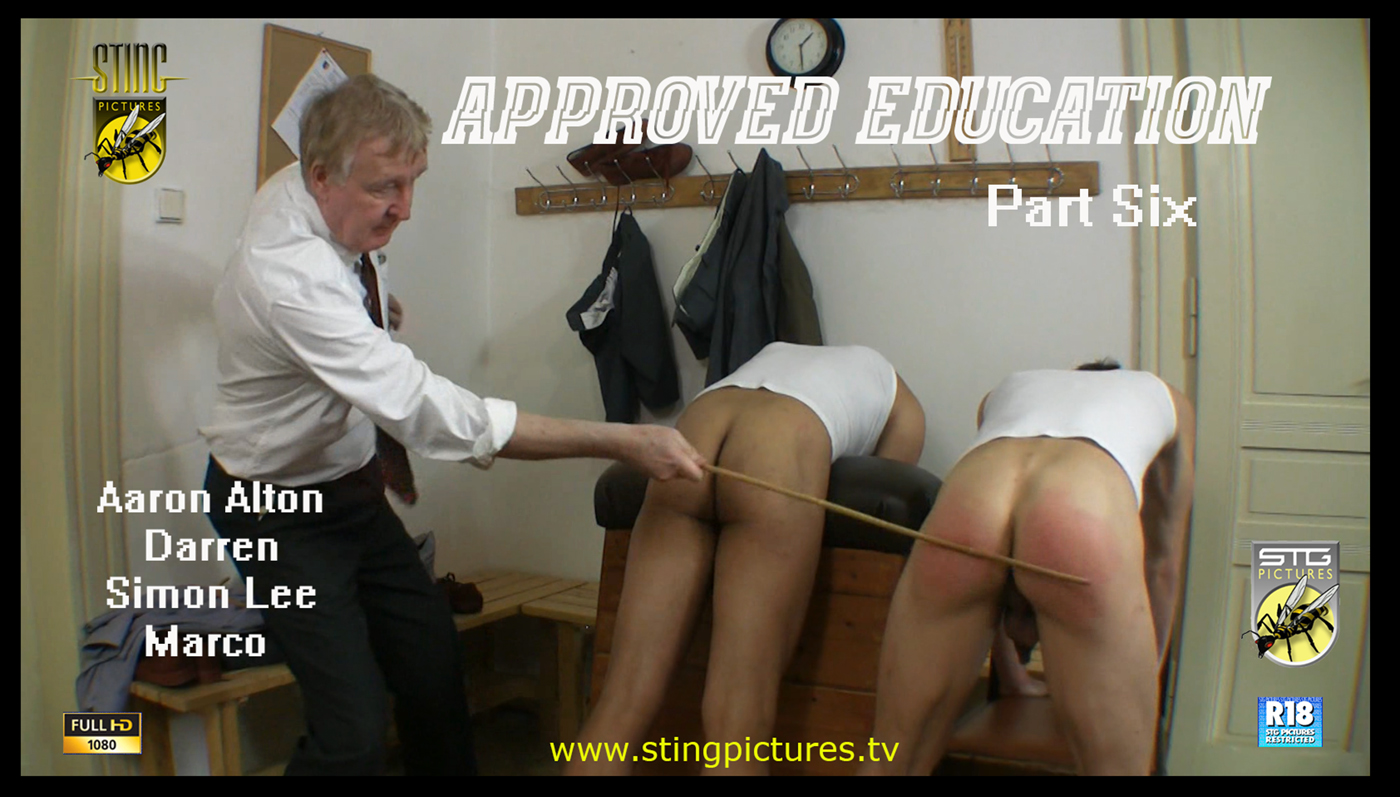 The video preview and more pictures and a The Sting Spanking Classic
For two seniors, Colin Knightley (new Stinglad Simon Lee) and Toby Travers (Darren) it's time to report to the Headmaster. This of course is not for the best of reasons as both boys have managed to chalk up really bad monthly reports. Their names appear in the red book and it's a fact that Travers has been led astray by Knightly in getting such appalling results.
Both in line for punishment they are told to strip and first Knightly goes straight over the heads knee. Big lads or not they are going to feel the burning sting of discipline and very quickly knightly is squirming and hissing as the heads punishing palm collides again and again with his bare bottom
*
Click here or on the Continue Reading Tab below to see more pictures and the video preview
*
_____________

Next it's Travers and he too has his bottom scolded red by the flat of the heads hand, his arched and well-rounded backside feeling the full force.
The Headmasters rattan canes are well cared for receiving a wipe over with linseed oil each week. The perfect instrument to finish off any session of displinary punishment with both Knightly and Travers now bent over thrusting out their well spanked bottoms waiting for the first cut.
The painful swish and crack of the cane repeats over with both youths enduring their way through the punishment wishing the end would come.
It will but only when a good number of stripes have been burned on to their well-rounded bare senior backsides.
______________
The video preview can also be viewed at Spanking Tube
.
Links
*
*
Approved Education Part 6 – in 1080p High Definition
*
Approved Education Part 6 – in Standard Definition
*
Proof of age on file