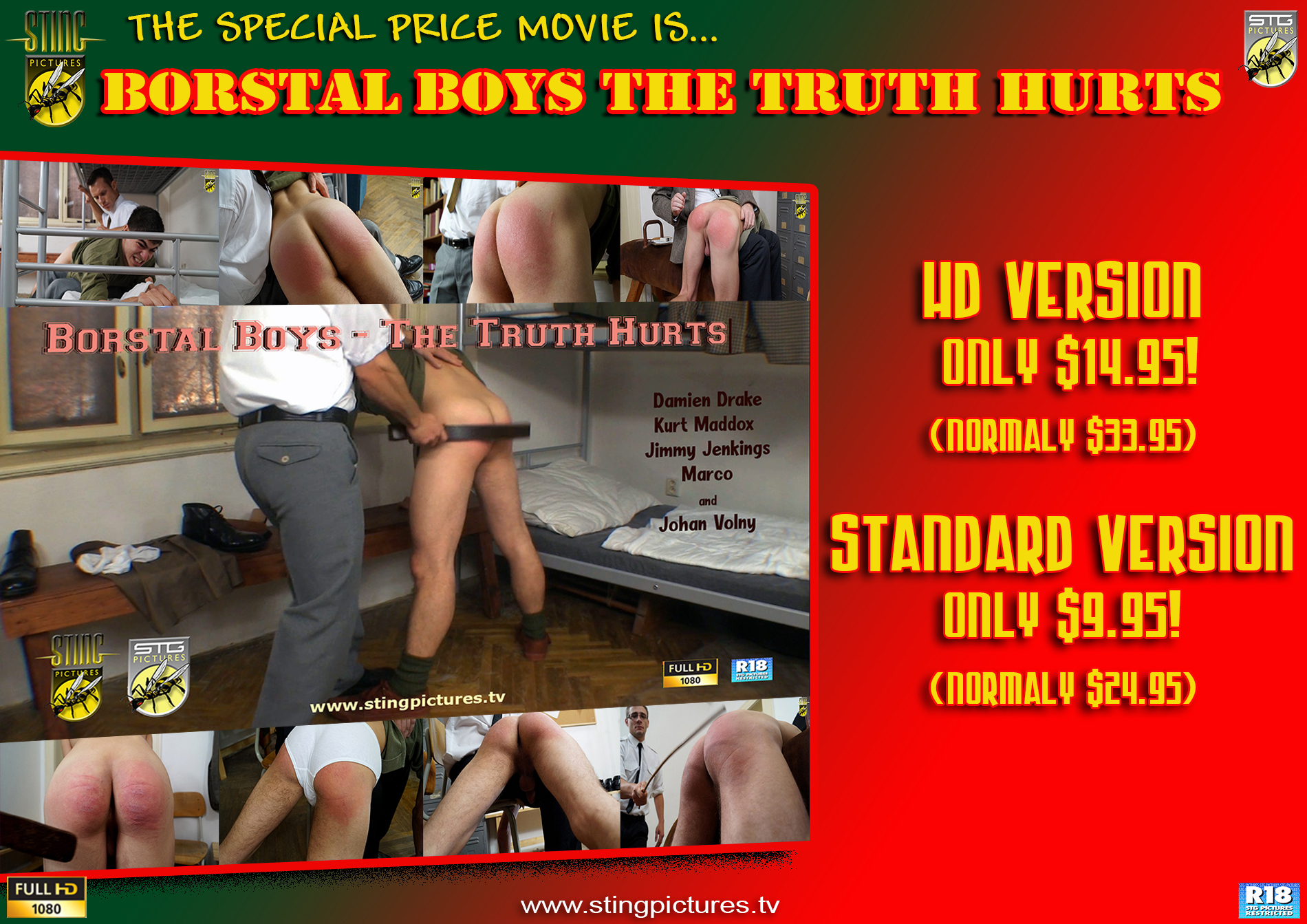 Scenes two and three of the Sting Special Price Spanking Classic
The trading of illicit goods is a regular feature inside any Borstal. The officers have to be on constant alert to stem these illegal activities. Determined to get the truth out of one boys, Burgess (Kurt Maddox) the governor decides to spank it out of him
aised up over the vaulting horse the spanking is hard and relentless, Burgess bare bottom is quickly red raw. However he won't divulge the name of his supplier!
Click here or on the Continue Reading Tab below to see more pictures and the Video Preview
*
______________________
Exasperated by this he is ordered to bend over the pommel horse. Now it will be the burning strap and biting rattan cane that will really get to the (already spanked) bottom of the situation.
It's Benson (Johnny Jenkins) who is the local dealer but now he been caught! The governor hands him over the his senior officer, young Mr Sharpe.
He knows this particular officer will make sure Benson regrets his behavior. The punishment starts with a good raw over the knee spanking which leaves Bensons bare bottom red and very sore.
However, its going to be the strap and whippy cane that really leaves it's mark. Scorching hot bands of fire from the old leather strap and burning stripes from the rattan cane leaves Benson with a fresh start. No blemish on his record but still a very raw and scolded bottom to remind him in the future.
Video Preview
_____________
For the next three weeks a full sized, version of the video preview trailer can be downloaded from SendSpace by CLICKING HERE
.
The video preview can also be viewed at Spanking Tube
.