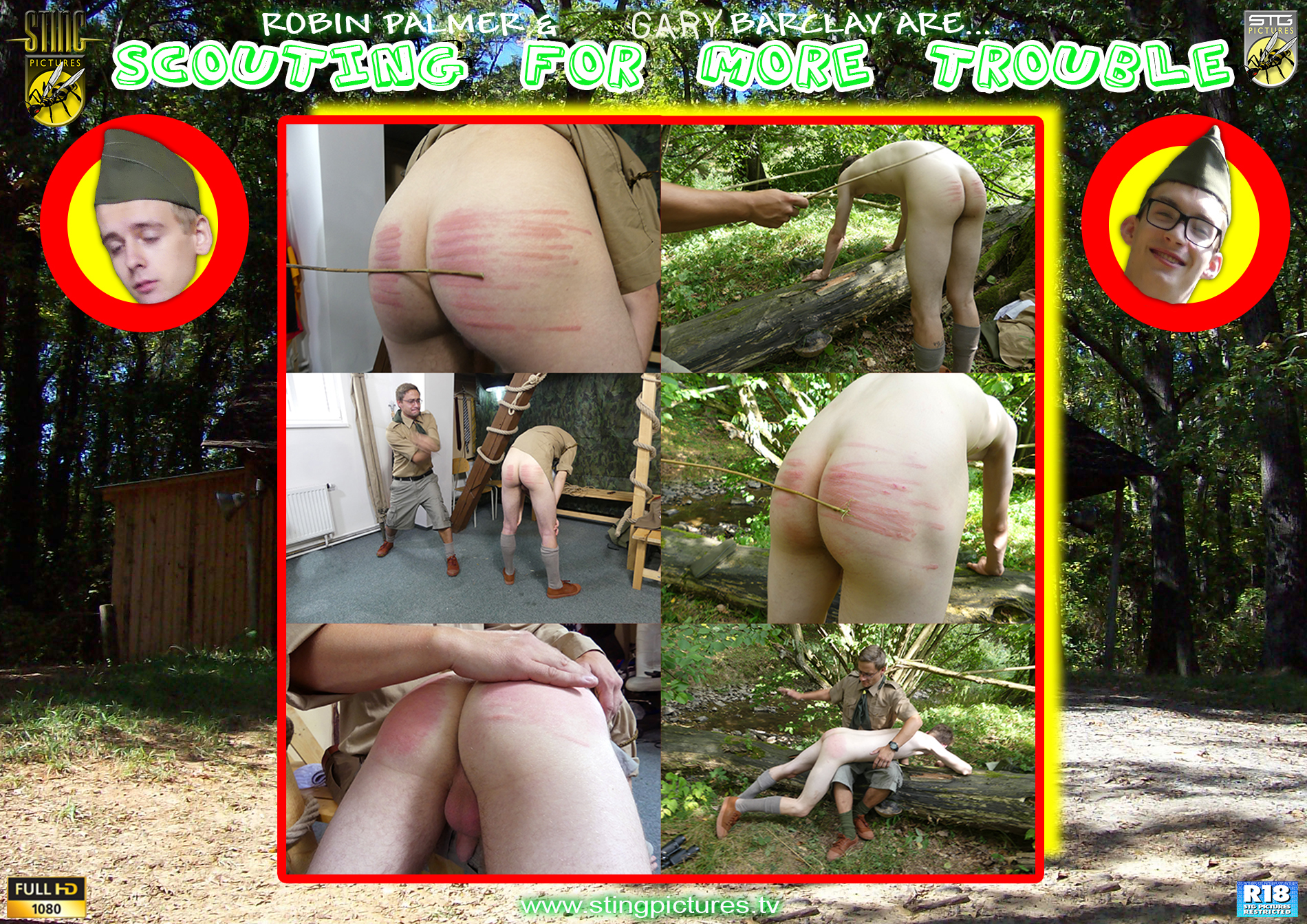 The two intrepid hunters are played by Gary Barclay (seen above) and Robin Palmer with their strict leader plated by Marco. As punishment for not having a licence he sends the first boy to cut his own switch. A few stinging stripes with this and a good spanking by the river will make him remember to get a licence in future.
*
Click here or on the Continue Reading Tab below to see more pictures and the video preview
*
_____________
A spanking on the bare bottom especially over a recent burning switching is the quickest war to get a cocky scouts attention. This the formidable leader easily does that!
_____________
.
The video preview can also be viewed at Spanking Tube shortly
.