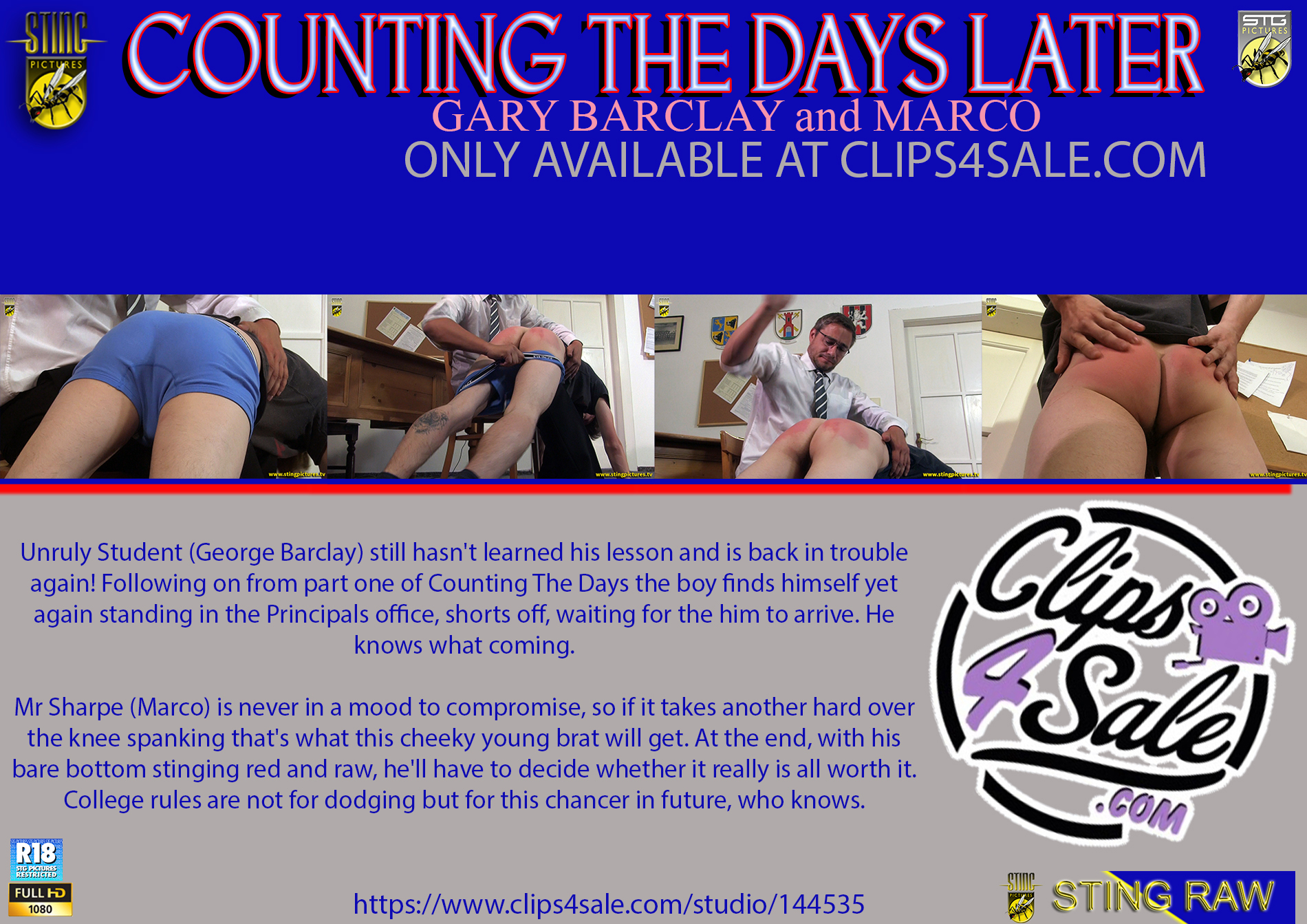 Unruly Student (Gary Barclay) still hasn't learned his lesson and is back in trouble again! Following on from part one of Counting The Days the boy finds himself yet again standing in the Principals office, shorts off, waiting for the Principal to arrive. He knows what coming.
Mr Sharpe (Marco) is never in a mood to compromise, so if it takes another hard over the knee spanking that's what this cheeky young brat will get.
*
Click here or on the Continue Reading Tab below to see more pictures
*
_____________
At the end, with his bare bottom stinging red and raw, he'll have to decide whether it really is all worth it. College rules are not for dodging but for this chancer in future, who knows.