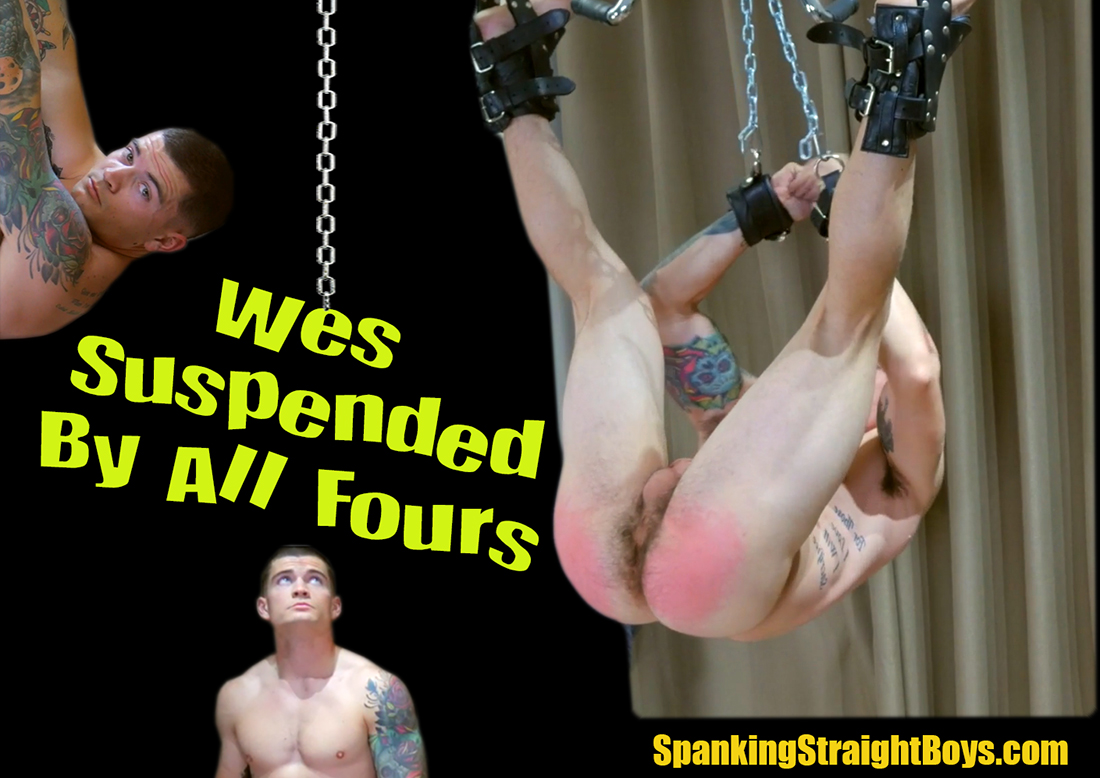 Wes Suspended by All Fours
Wes is back for another bondage spanking. Last time, Tom suspended Wes upside down for a harsh punishment session. This time, Wes is suspended by his wrists and ankles. It is a stressful, humiliating position that puts every part of Wes on display.
*
Click on the Continue Reading Tab below for more pictures and the video preview :
*
___________________
Tom uses his hand, a paint stick, riding crop, wooden spoon, and a harsh clear acrylic paddle and wooden-handled rubber paddle/slapper on Wes' round, firm butt.

Wes struggles with the pain of the spanking, contorting and yelling as he tries to cope with being suspended in such a vulnerable position. He pulls against his restraints while fighting to get his butt away from Tom's hand and implements.
*
At the end, after having Wes get dressed, Tom bends him over and spanks his bare bottom a few more times, just to let him now who is in control.
Even if it weren't for the pain, it's hard for a proud, strong straight boy to be dominated like this.
*
Video Preview
Click on the links on the pictures or links below to visit Spanking Straight Boys