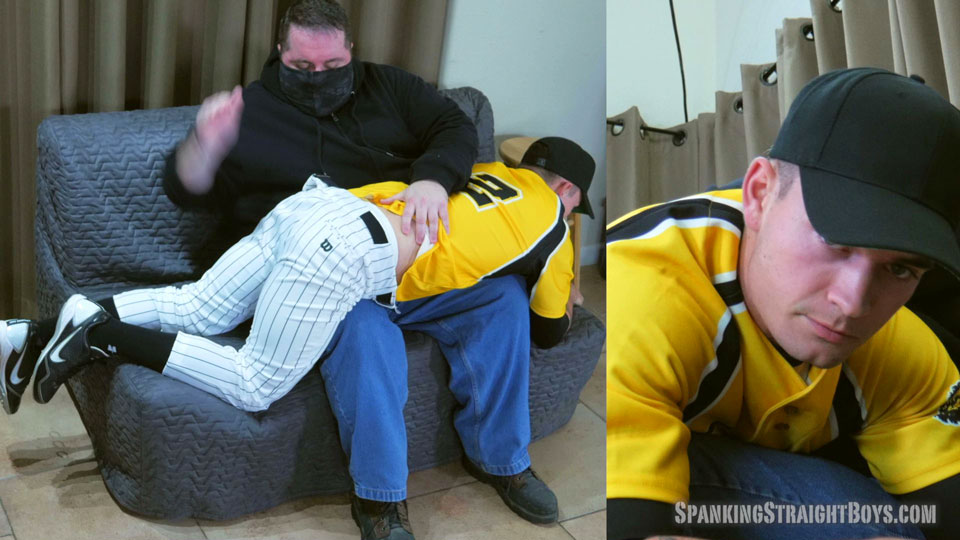 Spanking Straight Boys: Wes in Baseball Gear
Wes is a muscular 22-year-old straight boy with an amazing face and body. Today, Tom has decided to make Wes put on a full baseball uniform. Wes looks great in the uniform. Everything about it, from the jockstrap to the baseball cap, looks great on Wes' muscular frame. The uniform comes off bit by bit as the spanking progresses
Tom has spanked Wes more than a few times. Wes cannot suppress the not infrequent angry looks that cross his face during the spanking, but he has learned to be respectful and obedient during his spankings, always addressing Tom as "sir." He knows that Tom will not put up with insolence and that to do otherwise results in an even harder spanking.
*
Click Here or on the Continue Reading tab below to see more pictures and a video preview
*
____________

Tom uses his hand, a leather strap, birch and an electric paddle on Wes' muscular bubble butt. The spanking clearly gets to Wes, whose face alternates between attempts at stoicism, flashes of anger and contortions showing the pain of the spanking. By the end of this video, Wes' butt is a bright, even red framed by a white jockstrap.
Video Preview
Click on the links on the pictures or links below to visit Spanking Straight Boys