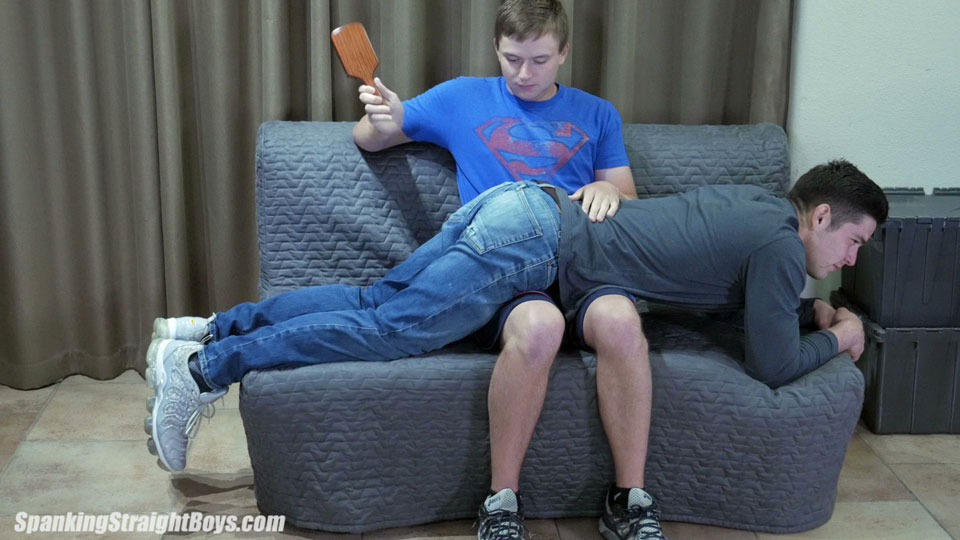 Spanking Straight Boys: Josh Spanks Mitch
In the first part of this shoot, Mitch, age 25, spanked Josh. Mitch took to the task at hand and gave Josh a hard spanking. Now it's Josh's turn to spank Mitch. Josh has spanked for Tom before, and he's not shy about spanking Mitch.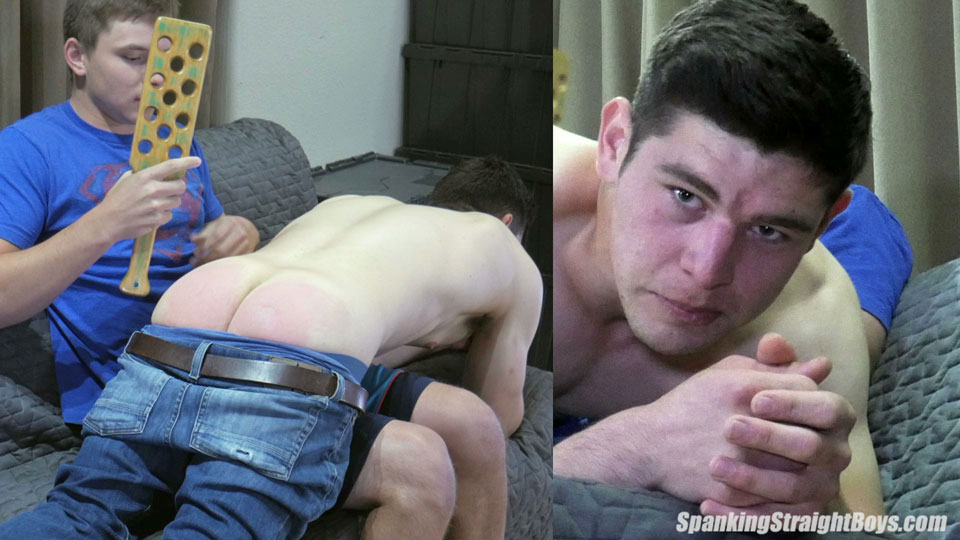 Josh spanks Mitch by hand and with a wooden paddle and leather slapper. It's a hard spanking and Mitch, who says at the beginning that he likes it hard, is soon wincing, squirming and flinching. At the end, Tom tells Mitch to put Josh back over his knee for a little more, and Mitch gladly complies.
*
Click Here or on the Continue Reading tab below to see more.
*
______________________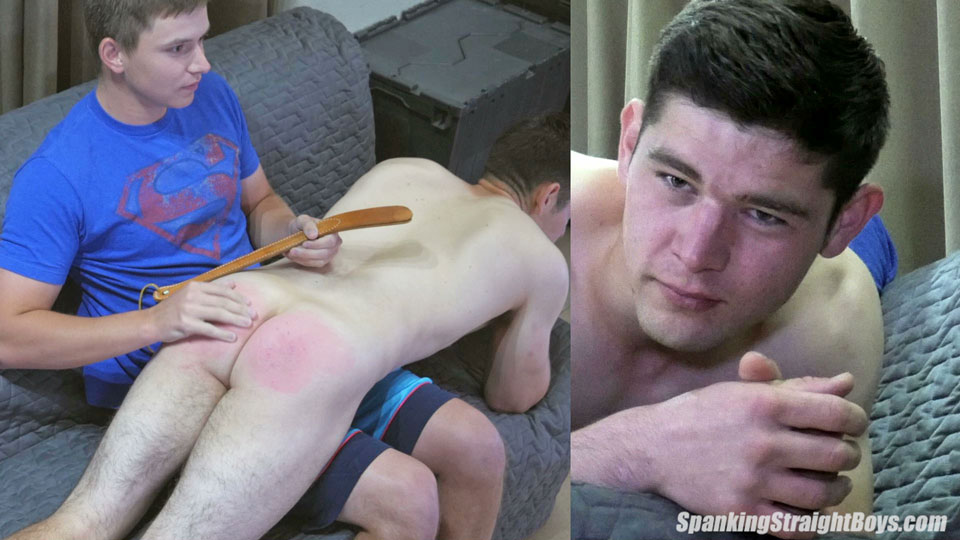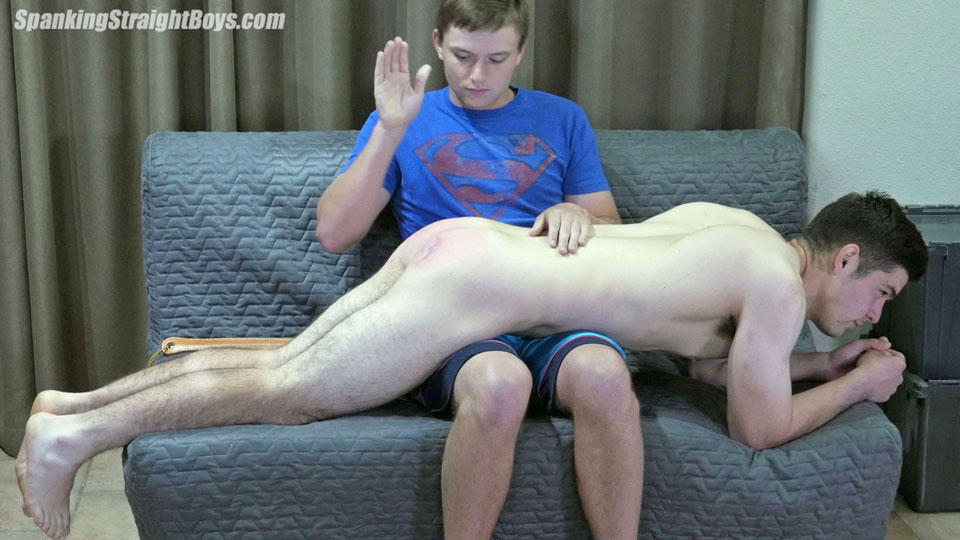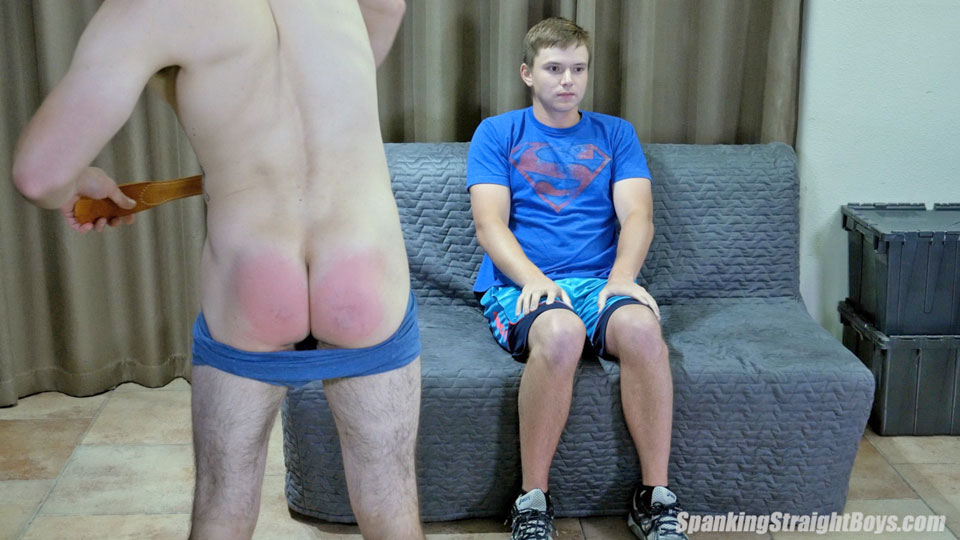 Watch for the boys awkwardly trying not to be obvious about checking each other out. Each fails at different points and can be seen ogling the other.
video preview
Click on the pictures or links below to visit Spanking Straight Boys