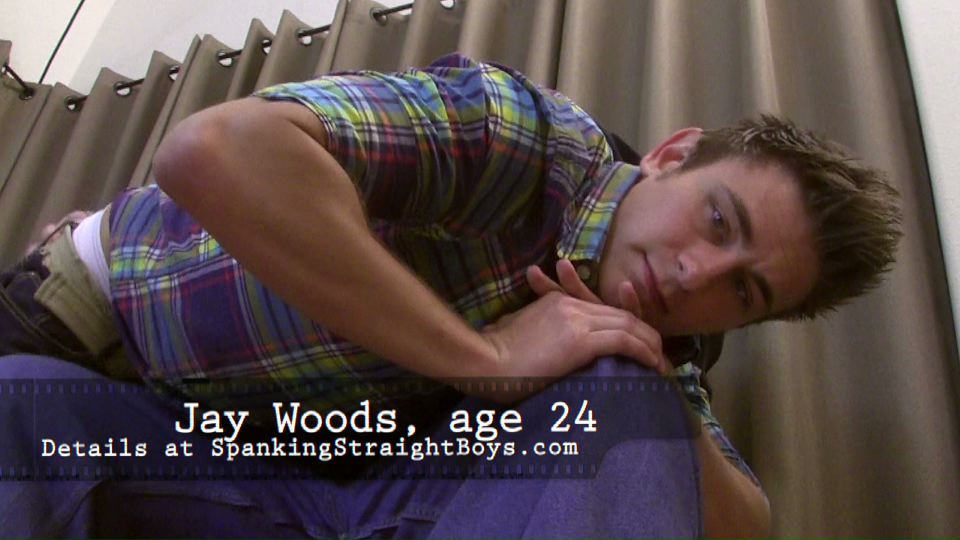 Jay is one of the boys who Tom thought might walk away from his first shoot if Tom had told him to go over the knee. However, if the first shoot isn't over the knee, the second will is, so Tom puts Jay over his knee for this video.

*
Click on the Continue Reading tab below to see more pictures and the video preview.
*
______________________
Jay doesn't handle being spanked well. His eyes become damp with tears early on. Tom spanks him by hand, with a ping pong paddle and with a metal ruler. Tom also uses a Wartenberg wheel. Jay's butt is red and tender by the end of this video.
Video Preview