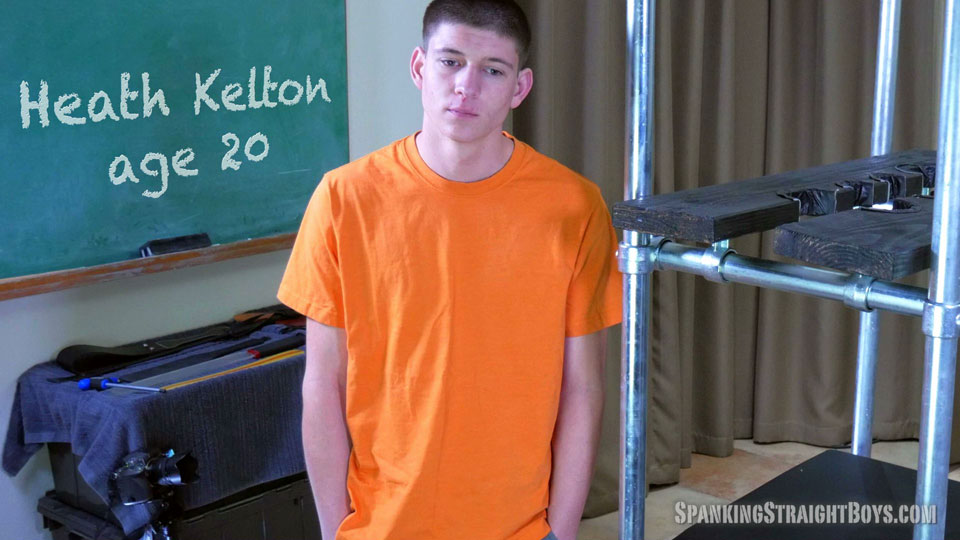 Spanking Straight Boys: Heath in the Spanking Tower
Heath is a hot, masculine 20-year-old straight boy. This is his second spanking video (and only the second spanking he has ever received).
If you saw Heath's first spanking, you know that during it he got quite angry and defiant.
Tom decided it was time to put Heath in his place, and that place is in our spanking tower with the humiliating position that it puts boys in. Heath finds himself on his back with his legs and arms locked into a stockade-like apparatus above him. The result is that his legs are spread wide, revealing absolutely everything. The tower also stretches his butt tight, which all of the boys tell us makes the spankings hurt much more.
*
Click Here or on the Continue Reading tab below to see more pictures and a video preview
*
____________
Tom uses his hand, a riding crop, rubber slapper/paddle, leather slapper, Canadian school strap and flog on Heath's tight butt. Heath really feels the spanking early on and is soon writhing about as much as possible (which isn't much in the spanking tower) and grunting and groaning. You can still see flashes of anger pass over Heath's face, but they come and go quickly. It's hard to be defiant while you're restrained, completely exposed and humiliated in the spanking tower.
ideo Preview
Click on the links on the pictures or links below to visit Spanking Straight Boys