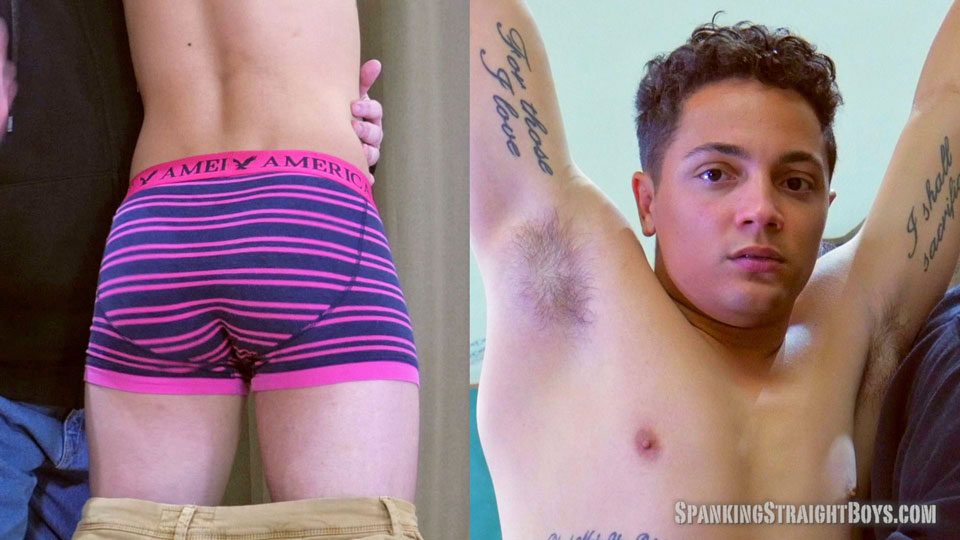 Spanking Straight Boys: Dex Suspended
Dex is a 22-year-old straight military boy with a cute face and a great butt. He wanted to do another video, and Tom already knew he wanted Dex's next spanking to include suspension bondage.
Dex showed up in a pair of khaki pants that fit his butt nicely. He's also wearing a pair of blue-and-pink striped boxer briefs that really highlight how round his butt is. Dex is quiet and humble, but he knows he looks good and dresses accordingly.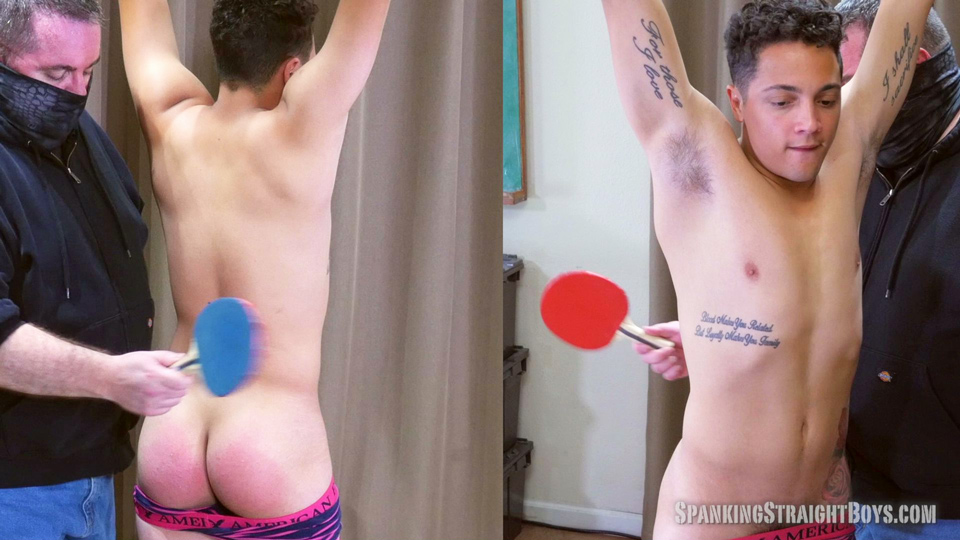 *
Click Here or on the Continue Reading tab below to see more.
*
______________________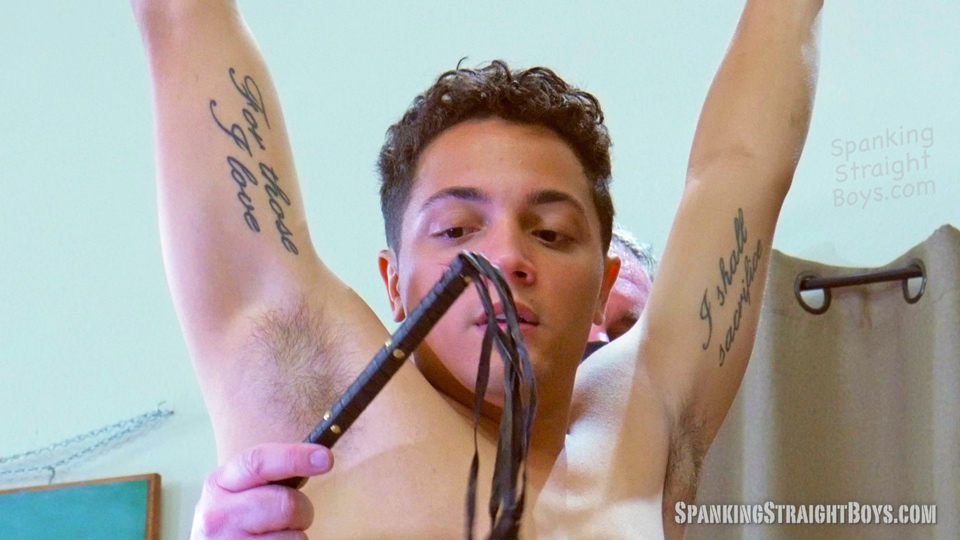 Tom delivers most of this spanking by hand, but also uses a ping-pong paddle, flog and a paint stick. It's a hard spanking, a fact which is registered by Dex's facial expressions. Dex is a quiet guy who doesn't react audibly, but he is near tears at times. His butt is red and purple by the end of this video.
*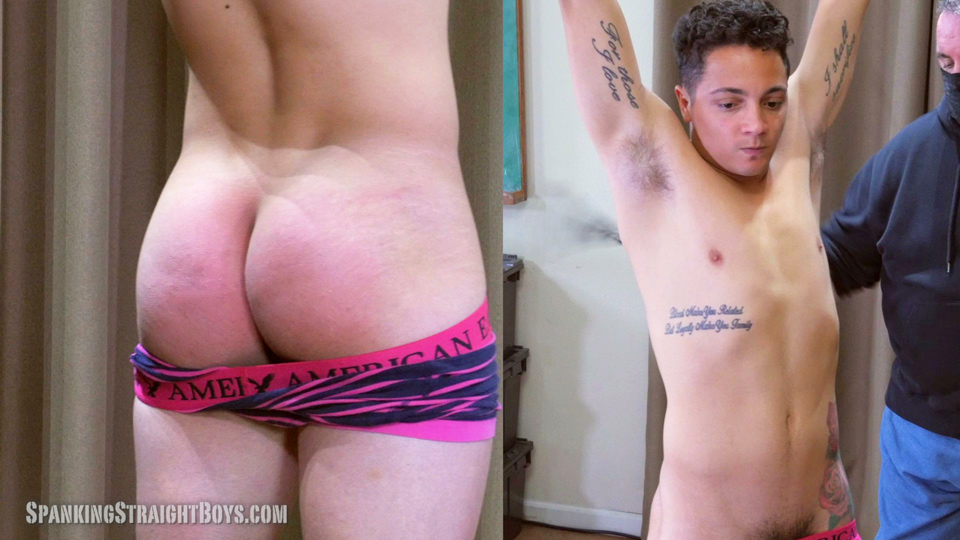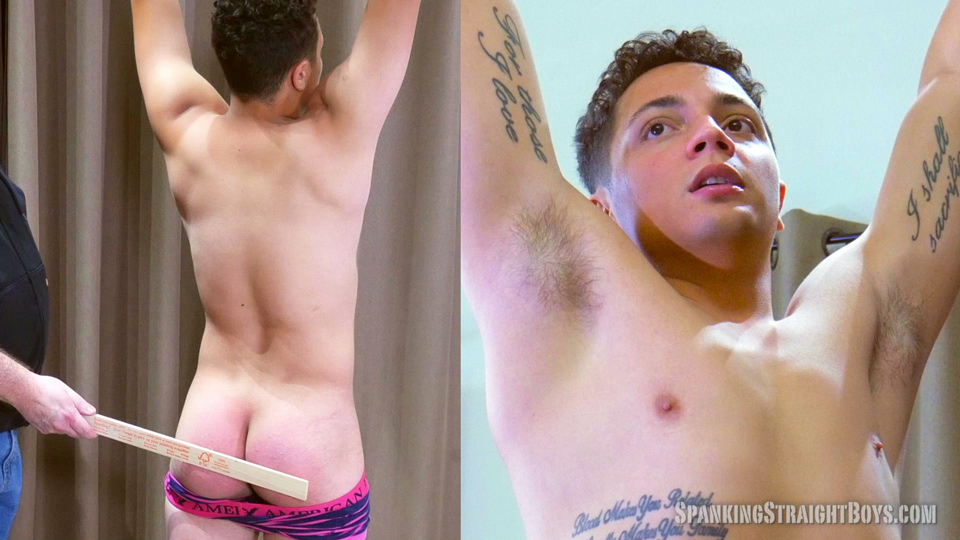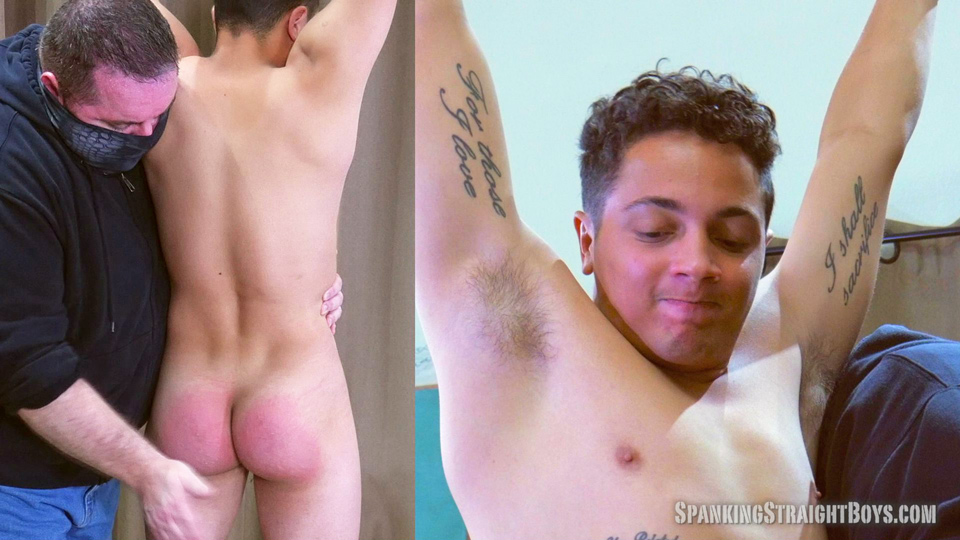 Video Preview
Click on the links on the pictures or links below to visit Spanking Straight Boys