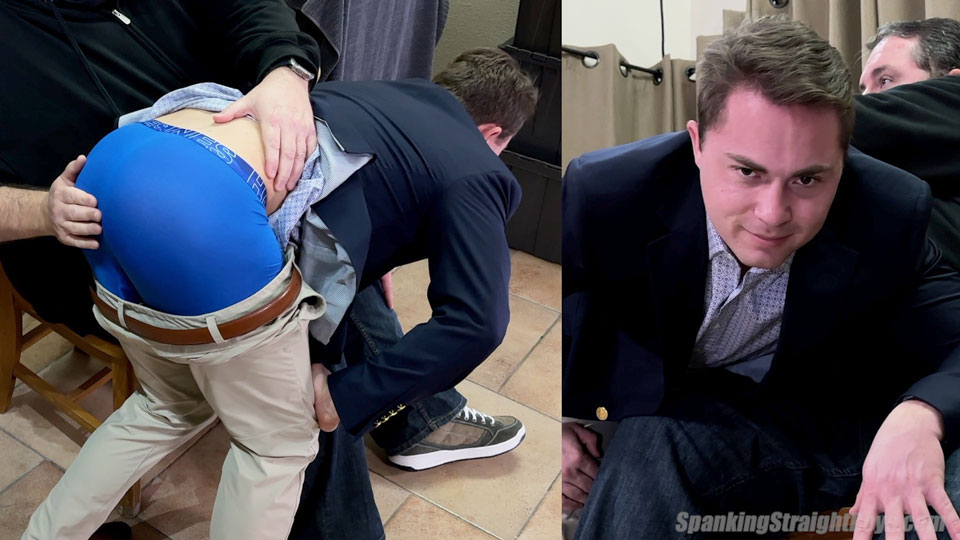 Spanking Straight Boys: CJ Over The Knee
CJ is a hot 23-year-old straight boy with an amazingly round and firm bubble butt (one of the best we've shot). Today he's back for his second spanking. Tom told him to dress nicely and he did, wearing a navy blazer, dress pants and a pair of loafers.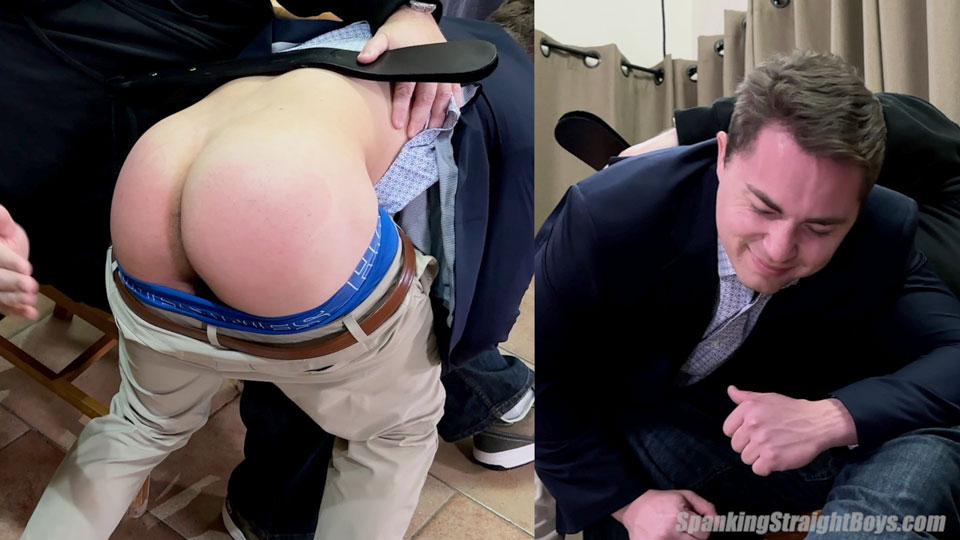 As is virtually always the case with every shoot, CJ didn't ask for any details about today's spanking. He is very surprised to learn he's going over Tom's knee, as you can see by the look on his face.
*
Click on the Continue Reading tab below to see more.
*
______________________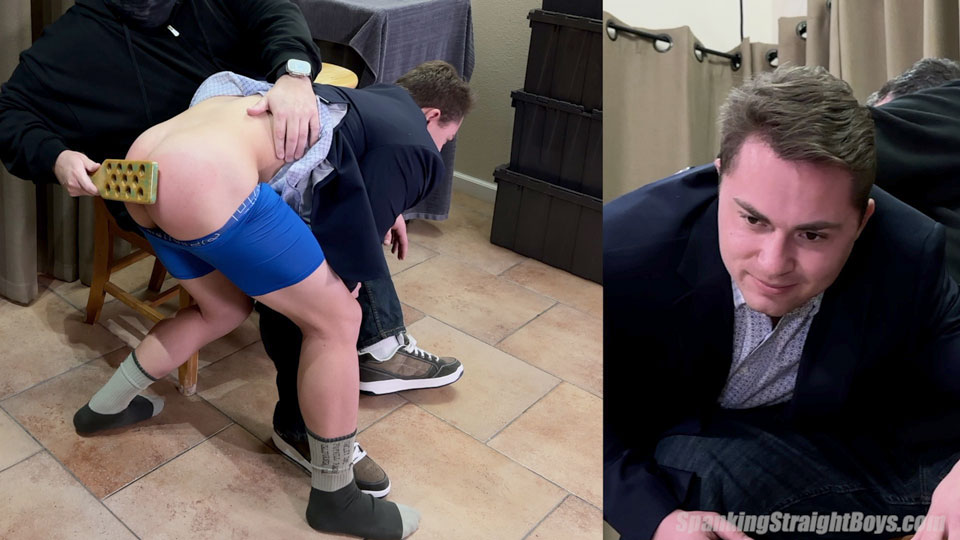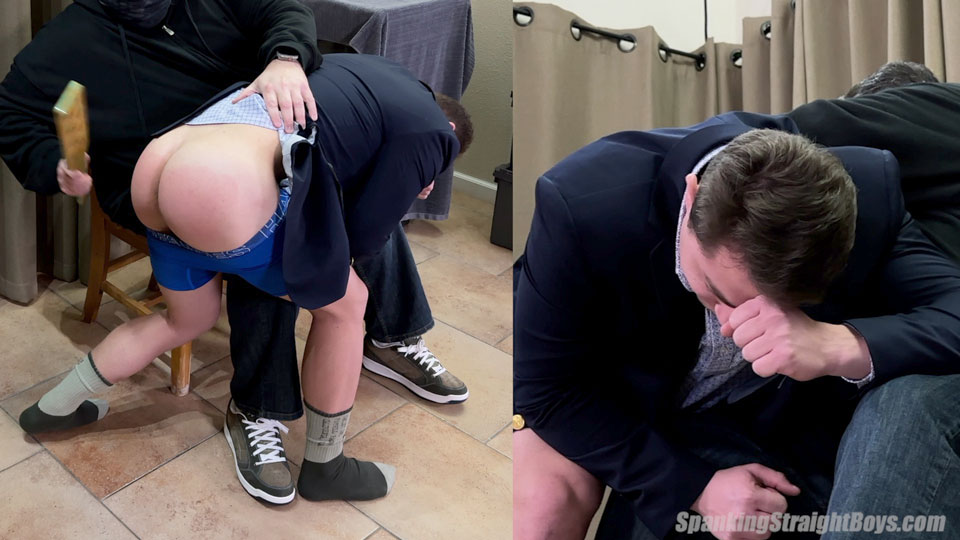 It's a hard spanking and CJ struggles with it. Like so many boys, he wants to appear calm and collected, as though the spanking is no big deal. If you watch his face, however, you can tell that the spanking gets to him more and more as it progresses. On the other end, his butt gets redder and redder. Tom uses his hand, a leather slapper, a perforated paddle and a hairbrush on CJs round butt. The paddle and hairbrush really get to CJ.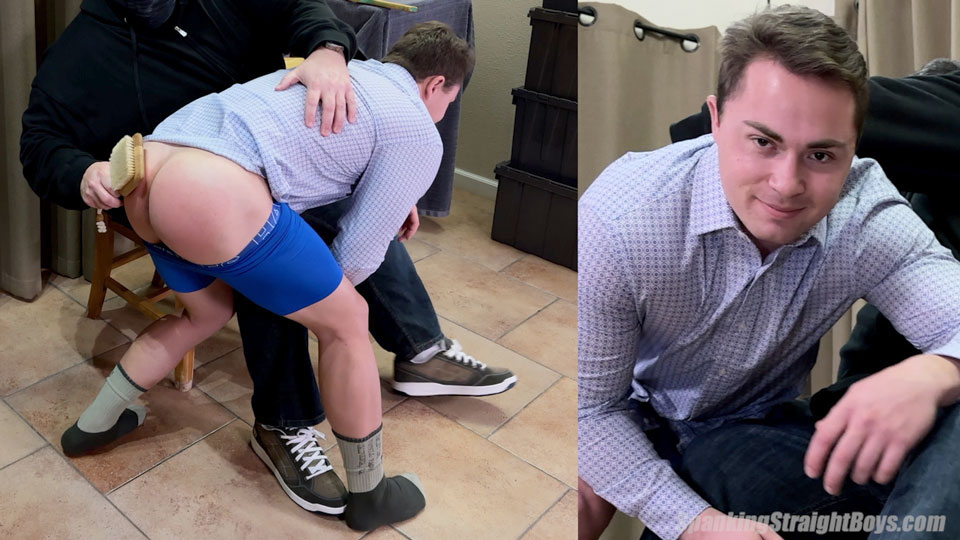 Video preview
Click on the pictures or links below to visit Spanking Straight Boys