Spanking Straight Boys: CJ In The Spanking Tower
CJ is a 23-year-old straight boy with one of the biggest, roundest and firmest butts Tom has ever spanked. CJ walked in today to find the spanking tower waiting for him. The tower is always a surprising and somewhat menacing sight for these young men who never even knew such a thing existed.

Tom usually has the boys strip down and climb right into the spanking tower. Today, however, he has CJ strip down to his underwear and bend over the tower before getting in it. CJ just looks too good in his tighty whities to not do some spanking with him bent over.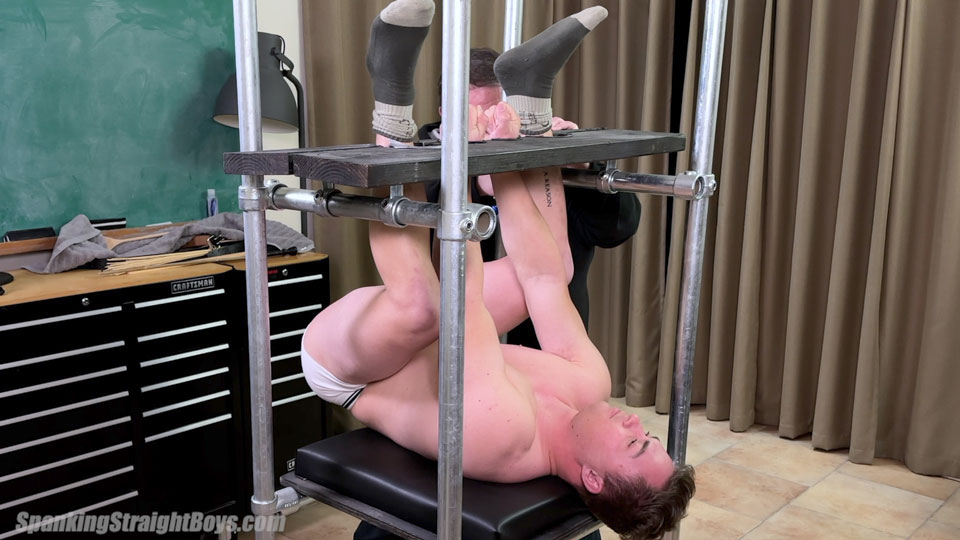 *
Click on the Continue Reading tab below to see more
*
______________________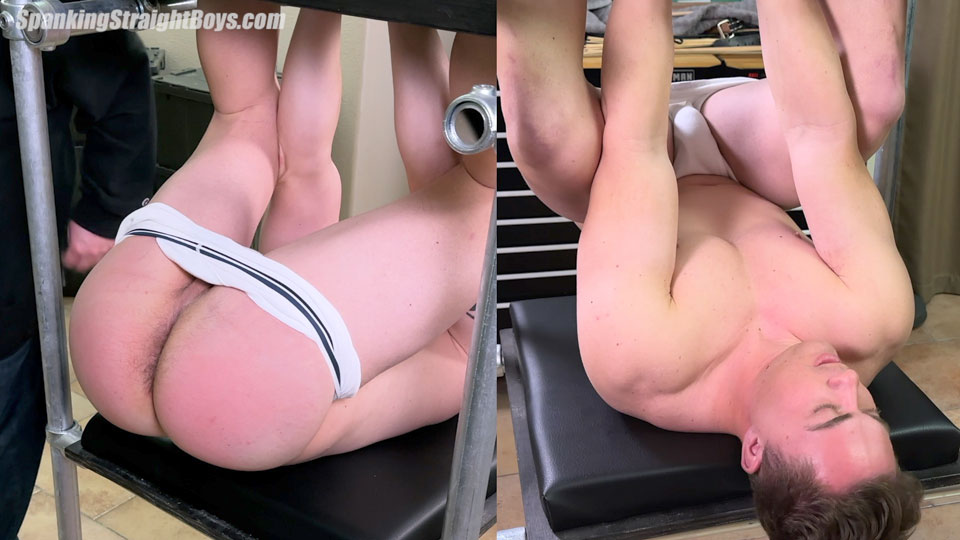 After spanking him for a while in the bent over position, Tom secures CJ in the tower and gives him a hard spanking. Tom uses his hand, a wooden spoon, flog, yardstick and rubber slapper.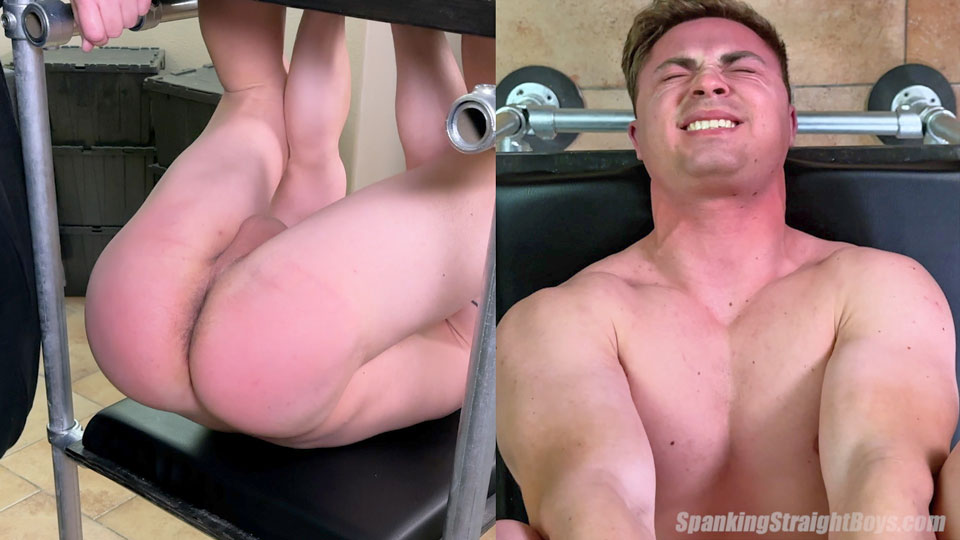 CJ struggles with the sting of the spanking, frequently grimacing as his butt grows redder and redder. He finds the flog particularly hard to endure.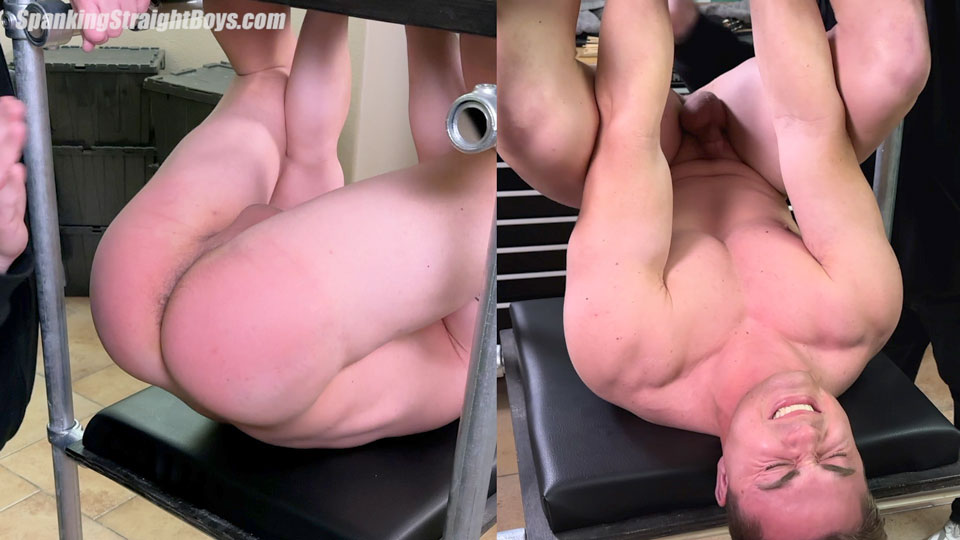 Video preview
The video preview can also be viewed at Spanking Tube
Click on the pictures or links below to visit Spanking Straight Boys