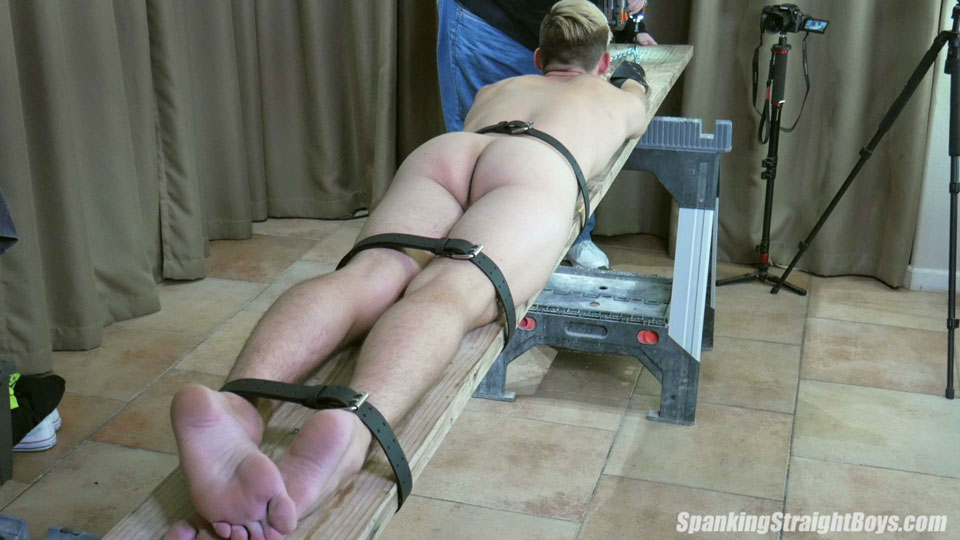 Spanking Straight Boys: Answer Bitch!
Owen is a very hot 21-year-old straight boy. Tom has become friendly with some of the boys over the years, and Owen is one of them. This can sometimes, however, lead a boy to think he is one of Tom's peers. Lines become blurred and are sometimes crossed. This is one of those instances.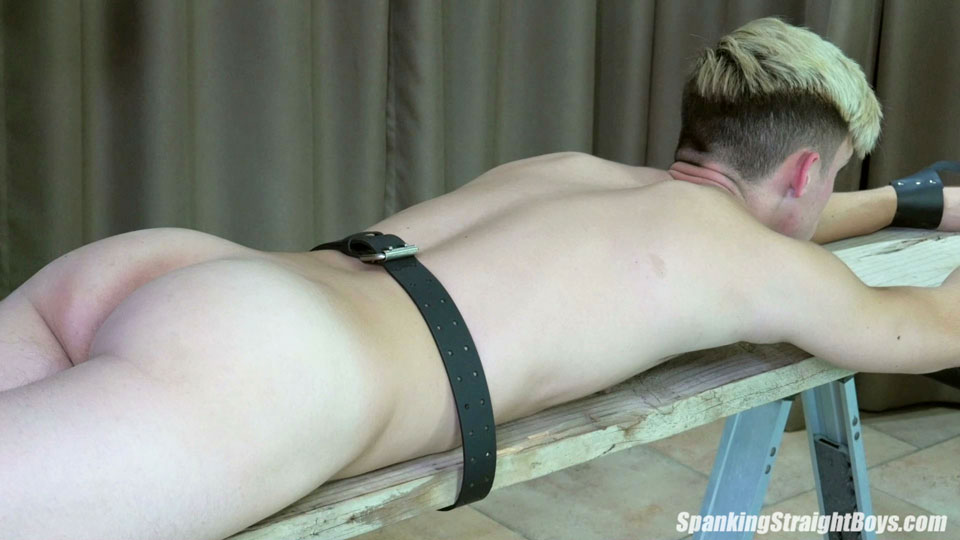 Owen has a bad habit of texting and calling Tom late at night (often when he's been out partying with his friends). On one of these occasions, Owen called Tom in the middle of the night and left a voicemail that said simply, "Answer, bitch!" Tom didn't discover this message until he was upgrading phones and deleting old voicemails that he hadn't ever heard. As fate would have it, this shoot was already scheduled.
*
Click Here or on the Continue Reading tab below to see more.
*
______________________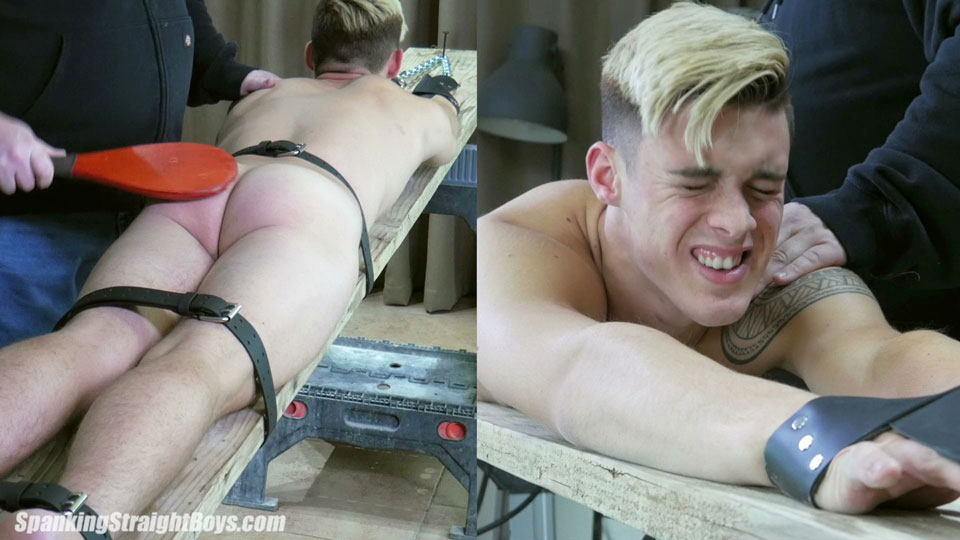 On one level, Owen was trying to be funny. On another, he was trying to assert himself. Owen gets away with a lot using his good looks and boyish charm. Perhaps part of him subconsciously wants or even needs to be disciplined. Regardless, as Owen learns today, leaving Tom a voicemail like that will result in a harsh spanking.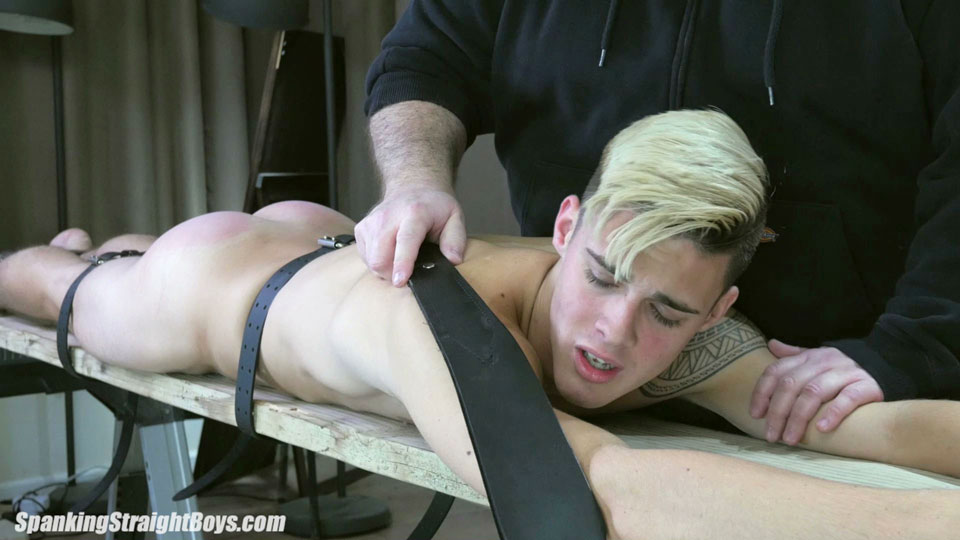 Tom straps Owen securely to a scaffolding plank and launches into a hard spanking using his hand, a wooden paddle, riding crop, flog and leather strap. He plays the voicemail for Owen.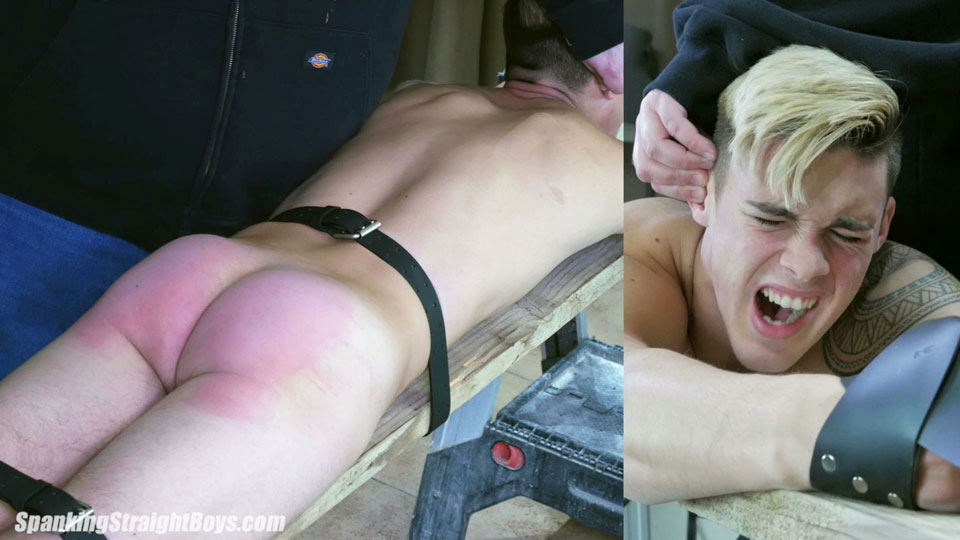 Owen has obviously forgotten he ever left the message, but quickly begins apologizing, telling Tom repeatedly, "I'm the bitch, sir!" Not to worry, Owen. It's nothing a good spanking won't straighten out.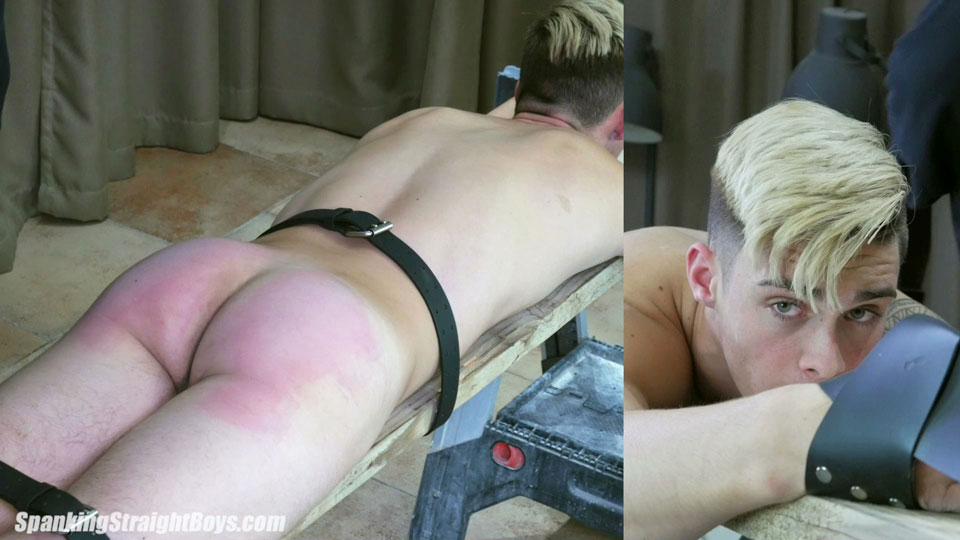 video preview
Click on the lpictures or links below to visit Spanking Straight Boys