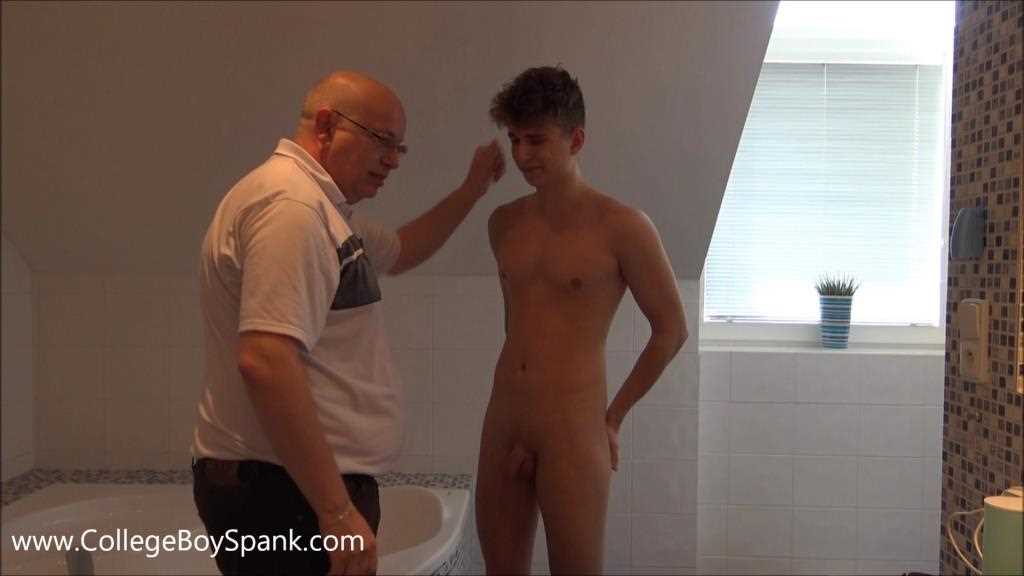 *
Click here or on the Continue Reading Tab below to see more
*
_____________
DOMINIK VLIG (part 2)
The master asks Dominik, if the previous punishment was tough enough, and to show he is a strong and brave man, he makes the master understand that he was almost bored. The master then proceeds with another hard punishment with the riding crop, whipping Dominik on the buttocks and in the center of the buttocks themselves, thus humiliating the young man, and at the turn of a card, by a good hand spanking. Dominik prides himself in being able withstand a severe punishment session and doing so very stoically, although it's easy to see he's using all his will power to do so this time. The pain and humiliation he feels is made worse by his continued futile attempts to maintain his dignity.
MILAN + VLADIMIR Vol. 1 and 2
2 strong boys are punished with a belting and a hand spanking. During the punishment the boys are seen to almost compete with each other on who best endures the pain. While the boy who is taking his punishment is screaming his friend is actually laughing… Then Milan and Vladimir that at first glance seem to be strong, they are whipped repeatedly followed by a hand spanking they are seen to suffer a lot. One boy is even close to tears, but the spanker does his job well and does not show any mercy.