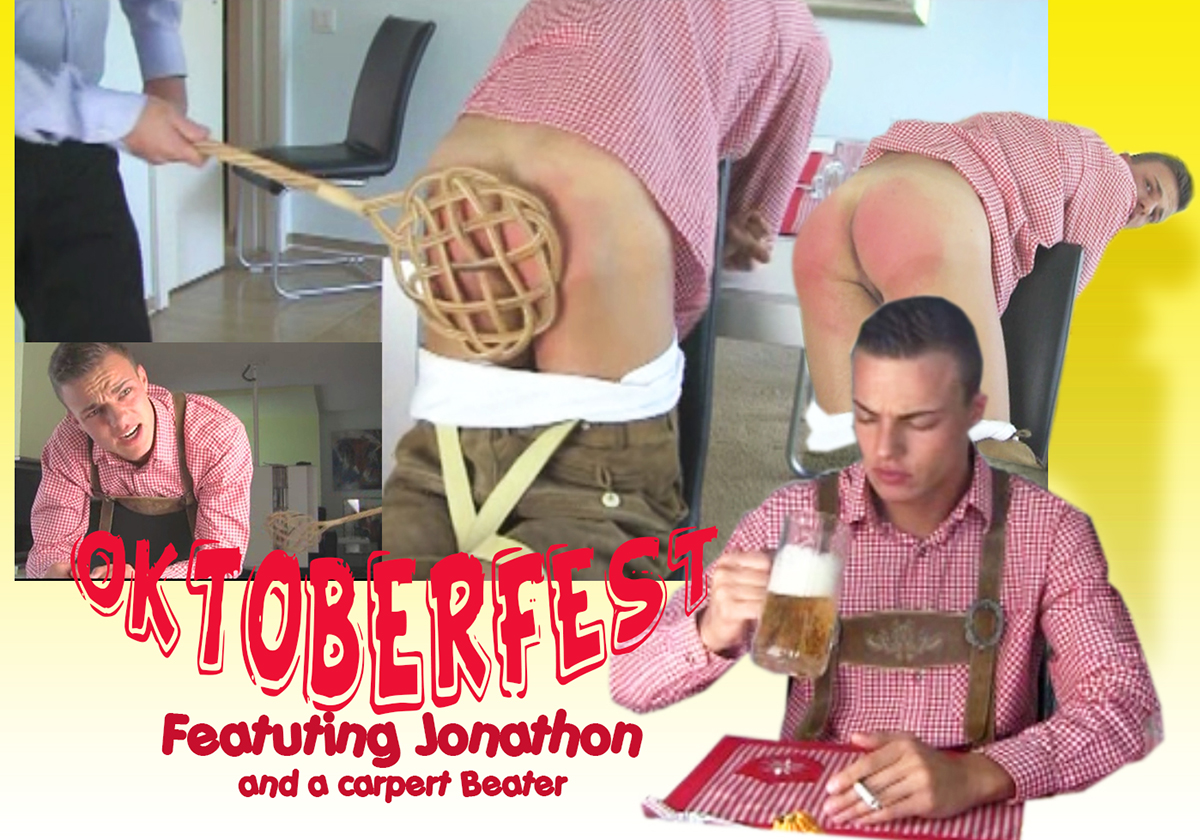 A Spanking Oktoberfest
It is October so it is time for the famous German festival of Oktoberfest. So what better time to revisit the consummate bad boy Jonathon in the 2013, Magic Spanking Factory release "OKTOBERFEST"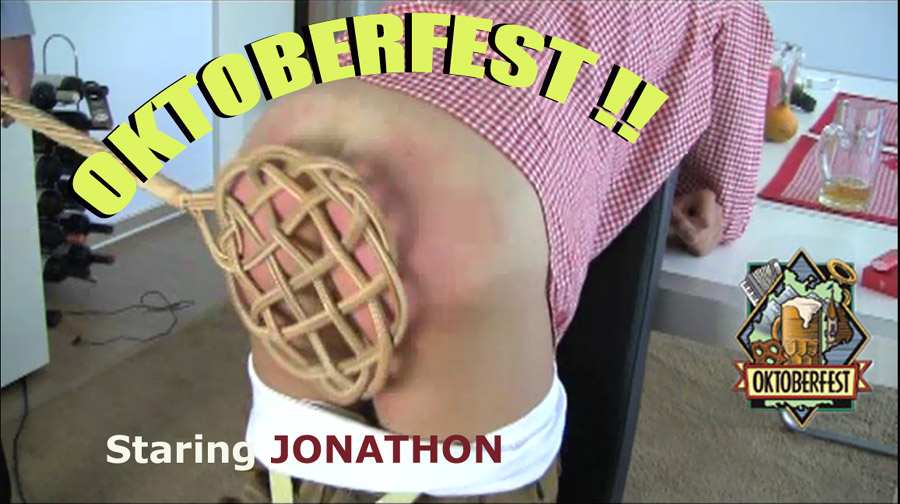 Jonathon in Oktoberfest
The world famous Oktoberfest started a couple of weeks ago and what better way to celebrate than with a good Bavarian lederhosen spanking. Jonathon decides to practice some heavy beer drinking in the hope of getting into form before the event.
The half Tipsy urchin has no idea of the danger he is putting himself into. His strict dad is not happy at all when he finds the boy with a big glass of foaming beer and slurring his speech.
*
Click Here or on the Continue Reading Tab below to see more
*
___________________
When he starts to punish the lad he soon realises that spanking a lederhosen clad bottom is not much fun at all. Using the belt alleviates the pain in his hand but increases the pain felt on Jonathon's firm young buttocks.
. The boy in his drunken stupor decides during the beating to even light a cigarette.
His dad is hopping mad and fetches a cane. Jonathon is even less happy when a carpet beater is produced and he hast to take the strokes first on his tighty whities then on his bare naked buttocks.
Later, a very displeased Jonathon, attempts to cool down his stinging bottom in the Hot Tub

An Oktoberfest equation